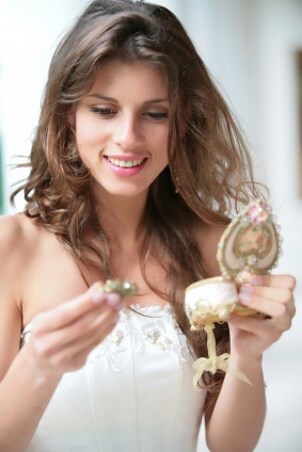 It is fairly common and somewhat unnerving to get dressed in the morning and feel as though you are generic. It is normal to become bored with the same old clothing and fashion accessories, but it is not always easy to change your wardrobe. Jewelry is one of the best ways to add personality to an outfit and make it feel like your own. Brooches and pins allow you to update everything from a sweater to a handbag without spending a lot of money. Brooches and pins are a great jewelry investment because they are versatile and also a fashion jewelry staple. Vintage brooches such as cameo pins are also fun and unique. Throw a brooch onto your favorite cardigan or scarf for an instant lift to your fashion accessories. You can choose from a variety of brooches and other fashion jewelry selections with confidence by consulting our tips.
Choosing a Brooch:

Check out antiques: When you are still in the browsing process, consider looking at some vintage brooches to decide if the style is right for you. Vintage and antique brooches can be incredibly distinct, and they are also often made of quality materials in a durable way. Vintage brooches and estate brooches are available in a range of styles and sizes, from large cameo pins to small gemstone brooches.

Consider size: When you are shopping for jewelry, it is always important to consider size. Do you want a big cocktail ring or a simple everyday ring? Do you prefer a large chunky pendant or something more subtle? Brooches and pins come in many different sizes, and choosing one takes some thoughtful consideration. If you want a brooch for your small purse, look at petite brooches. If you like the look of a large brooch pinning a scarf, browse for more dramatic pieces.

Compare styles: Like other jewelry, brooches come in many styles. Brooches and pins with retro and vintage styling are popular and beautiful. Novelty brooches shaped like animals and common objects are fun and can give you the chance to express your interests. Classic floral and heart-shaped pins make great gifts and suit almost anyone's style.

Understand materials: Brooches are made from a variety of materials, and it is important to be aware of the metal, gemstones and other items that are incorporated into the brooches you are shopping for. Gold, silver and platinum brooches are luxurious and durable, and gemstones and diamonds add sparkle to a pin of any shape and size. Brooches with wood, enamel and beads are interesting and distinctive.

Buy Brooches and Pins
Back to Guides Directory