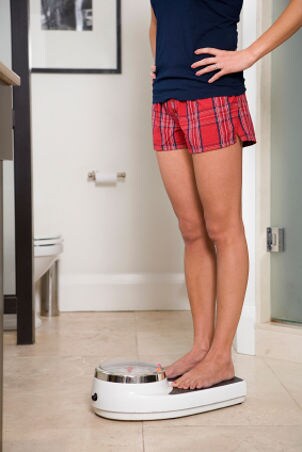 A bathroom scale is a staple, but there are a variety of scales to choose from. Knowing a bit about the selection of weight scales available today will help you make an informed purchase. Whether you want a digital bathroom scale or prefer to stick to the classic analog style, a weight scale that is kept in your bathroom can help you track your fitness goals and stay healthy. Learn how to choose a bathroom scale with the help of this guide.
Choosing a Bathroom Scale:

Choose a bathroom scale model. There are a few different types of bathroom scales available today. Standing models are more advanced and will be similar to the one at your doctor's office. Floor models are more compact and will have plenty of features for many consumers.

Consider style. A bathroom scale is a piece of equipment that will likely adorn your bathroom for many years, so it is important to choose one that will be aesthetically pleasing to you. Bathroom scales are available in a wide range of colors and materials, from sleek glass scales to bright and whimsical varieties.

Decide between analog and digital scales. You will find a wide range of analog and digital scales when you are shopping, and each will have different features. Analog scales are simple to use and quite affordable, while digital scales will have additional features and are typically more accurate. Digital scales will usually give weight readings within one-tenth of a pound, and many can also store information. This is helpful for busy households or anyone who is interested in tracking weight changes. Some digital bathroom scales even have computer chips or wireless capabilities that allow you to track your weight information on your computer and online.

Understand the scale specifications. One of the important specifications to be aware of is weight range. Be sure that the scale you choose will suit the weight range of your family. You might also want to check the measurements of the scale to be certain that it will fit easily in your bathroom and that it will be large enough to use comfortably.

Buy Weight Scales
Back to Guides Directory