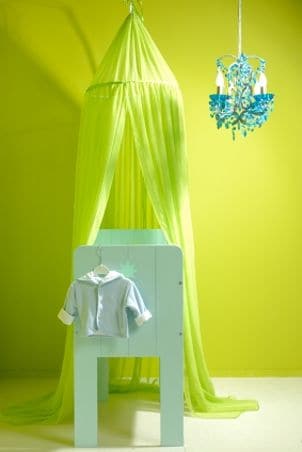 A baby bassinet is among the first baby items expectant parents shop for. With so many bassinet types and models available, parents often wonder how to choose a baby bassinet. When shopping for your baby items and baby furniture, there are many things to consider. Take available space, nursery decor and your parenting style into account when you are shopping for a baby bassinet and consider baby cradles and baby baskets for your baby's bed.
Choosing a Baby Bassinet:

Consider the bassinet's function. Think about how you will use your bassinet. Do you want a baby basket to keep nearby for baby's naps or a more permanent baby cradle for the nursery? Do you want a baby bed that can be close to your side at night and go with you into your home office during the day? Some bassinets are more portable than others, while other baby beds are better for permanent long-term use.

Shortlist the features that matter to you the most. When shopping for baby furniture, you will want to decide which features you require. A bassinet canopy blocks harsh light while your child is sleeping. A rocking bassinet can soothe your baby and help him fall asleep. Some bassinets function as by-the-bed sleepers and are ideal for parents who wish to essentially sleep with their child. Folding bassinets save space and make travel easier. Many bassinets feature a storage basket for baby toys and supplies, which is perfect for using the bassinet as a changing table and a dresser. Some baby bassinets attach to the top of a playard or crib. This feature offers flexibility.

Make safety a priority. Safety is always a primary consideration when shopping for baby items. Choose a sturdy bassinet with a wide base. If the bassinet has wheels, check for locks and casters. If the legs fold up, make sure that they lock into place. Check that the mattress and bumpers are soft yet firm.

Choose a bassinet that matches your decorating style. Try to visualize the space where you plan to use the bassinet. If you like the idea of using a bassinet beside your bed at first and then moving it into the nursery when baby is a bit older, choose a cradle that is neutral enough to work with the decor in both your room and the nursery.

Buy Bassinets
Back to Guides Directory