How to Buy Men's Pajamas
by Lindsay Law
Bedtime is your break from the day's stresses, and men's pajamas and robes can help you wind down and make your night's rest more comfortable. You may already have the luxury sheets, down comforter and perfect mattress to ensure a good night's sleep, but men's pajamas are just as important. With men's silk pajamas, soft flannel pajamas and comfortable lounge pants, you can get the rest you need in men's sleepwear and pajamas that fit your style and will keep you cozy all night long.
Buying Men's Pajamas: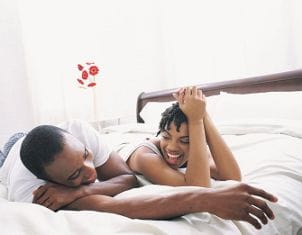 Shop Men's Pajamas and Robes ▸
Look for warmth:

The body's temperature naturally drops when you sleep, so staying warm becomes extra important during the autumn and winter months. Men's flannel pajamas are perfect for cooler months and will keep you warm when temperatures cool. For ultra-warm pajama pants, buy men's fleece pajamas in solids or stripes to stay cozy and still look stylish. Look for men's flannel pajamas in plaid, striped or checkered patterns you can wear to bed and to relax around the house or read the paper on a quiet morning. Buy men's fleece pajamas and pair them with thick, fuzzy slippers and warm socks for a thoughtful gift.

Lightweight for summer:

You'll need lighter weight men's sleepwear to stay comfortable and cool in summer months. Men's silk pajamas are light and thin enough for warmer weather, as are men's satin pajamas. For a personalized, luxurious touch, have men's satin pajamas monogrammed on the breast pocket or lapel. Look for men's silk pajamas in black, royal blue, charcoal or brown for a flattering look that's smooth and fun to wear.

Comfortable separates:

For a casual, laid-back feel, buy men's pajama pants made of cotton, fleece or jersey fabric. Pair soft pajama pants with a cotton T-shirt for the perfect loungewear and sleepwear. Add a sweatshirt to men's pajama pants for a comfortable loungewear ensemble to wear during the colder months. Buy men's cotton pajamas in solid colors, such as black, navy blue and grey, that you can mix and match or wear as separates for more versatility.

Have a little fun:

Most importantly, your pajamas should suit your tastes. Luckily, men's pajamas come in a variety of fabrics, styles and prints, so you can find something to fit your personal style. Buy men's pajamas in your favorite patterns and colors, or look for novelty pajamas with cartoon characters, vintage brands or funky designs for yourself or to give as a great gift.