How to Buy Child Car Seats Online
by Andrea Sparks
Published November 4, 2011 | Updated June 30, 2015
Child car seats are one of the most important pieces of baby safety gear you will buy, so finding the right one is important. Many car seats are available, and finding the best model for you and your family can be difficult if you don't know what you're looking for, especially while shopping online. These tips can help you learn how to buy child car seats online, so you can feel good about your decision.
Buy Child Car Seats Online: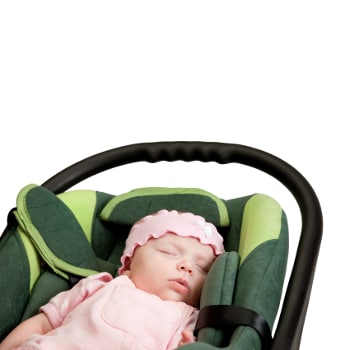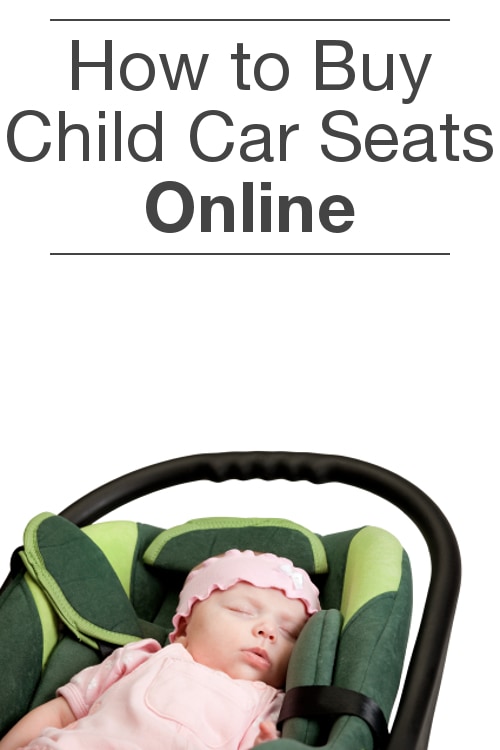 Shop Car Seats ▸
Consider Your Car's Size

A common mistake parents make is to buy a car seat that is too large for their car. This is especially problematic with smaller cars. Before you start shopping online, measure the back seat of your car. You should then look at dimensions on car seats to make sure they'll fit safely in the space you have.

Think about Your Baby's Age

Babies have different safety requirements at different ages, and that goes for car seats, too. Infants and babies up to 24 months old should be seated in a rear-facing car seat. Once your child is two years old, he can ride in a front-facing car seat.

Be Aware of Your Baby's Weight

Child car seats have minimum and maximum weight limits, so always pay attention to the age and weight limits of the car seat you are purchasing.

Pick a Style

Choose a style of car seat that fits your lifestyle and your budget as well as your child's size.

Car Seat Styles:

Some parents prefer the convenience of convertible car seats they can use for a long time. These adapt from one size limit to the next with just a few adjustments. Some are rear-facing to front-facing, others are front-facing to booster. If you want to save money, consider a convertible car seat.

Other parents enjoy car seat travel systems that allow you to attach the baby car seat to a car base or stroller. If you're always on the go and you plan to use a stroller and carry your infant in the carrier, a car seat travel system may work best for you.

Traditional infant car seats are a popular choice as well. These usually only fit babies for the first two years, so you will need to buy a larger car seat when your child is older.

Booster car seats are for children who are about 35 pounds up to 100 pounds. If you don't have a seat that converts into booster, you'll need to use one of these after your child grows out of their baby seat and up until he is big enough to just use the seat belt.

Read Reviews

Customer reviews and consumer reports can help you make the decision as well. Find out what other parents think of a particular car seat model, or find out which baby car seat has the highest safety rating by reading online reviews.