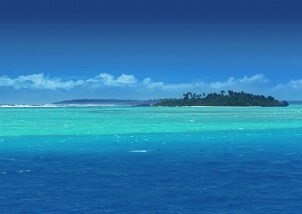 If you dream of the romantic, clear blue sea just as much during the spring and summer as you do when snow is falling from the sky, then you may be interested in adding marine-hued gemstone jewelry to your wardrobe. Aquamarine gems come in gorgeous, sparkling blue shades, and aquamarine jewelry is fabled as the preferred gemstone jewelry of mermaids and sailors. Feel like an ocean creature in a beautiful aquamarine ring, flowing white dress and long, beaded gem necklace. Let us help you buy gemstone jewelry and choose the right aquamarine ring with facts about this fabulous gemstone and our jewelry buying tips.
Buying Aquamarine Rings:

Get to know the gemstone. Before you buy aquamarine jewelry, it is a good idea to understand the aquamarine gem. Aquamarine rings often incorporate stones of all kinds. Aquamarines are known for their clarity and lack of inclusions, and flawless gems are quite abundant. Aquamarines are available in a range of hues, from light icy blue to deep blue green. Aquamarines with the most intense shades are the most popular and usually the most expensive, but aquamarines are quite affordable among gemstones, and lovely rings can be had in almost any budget.

Choose your preferred metal. Aquamarine rings are available in many different varieties, and metal choice is an important consideration. Many shoppers are drawn to silver and white gold aquamarine rings because the blues of the stone go well with pale silver shades. Yellow gold aquamarine rings are also available, and the shiny, luxurious hues can go well with deep blue-green gems.

Consider a variety of styles. Traditional aquamarine rings are available, and they go well with a simple, classic wardrobe. Many jewelers also enjoy creating unique aquamarine rings to showcase unusual stones or stones with interesting inclusions or flaws. You can wear a large, distinctive aquamarine cocktail ring with a nice dress to a dinner party or choose an unconventional aquamarine ring as your engagement ring or wedding band.

Buy Aquamarine Rings
Back to Guides Directory