by G.K. Bayne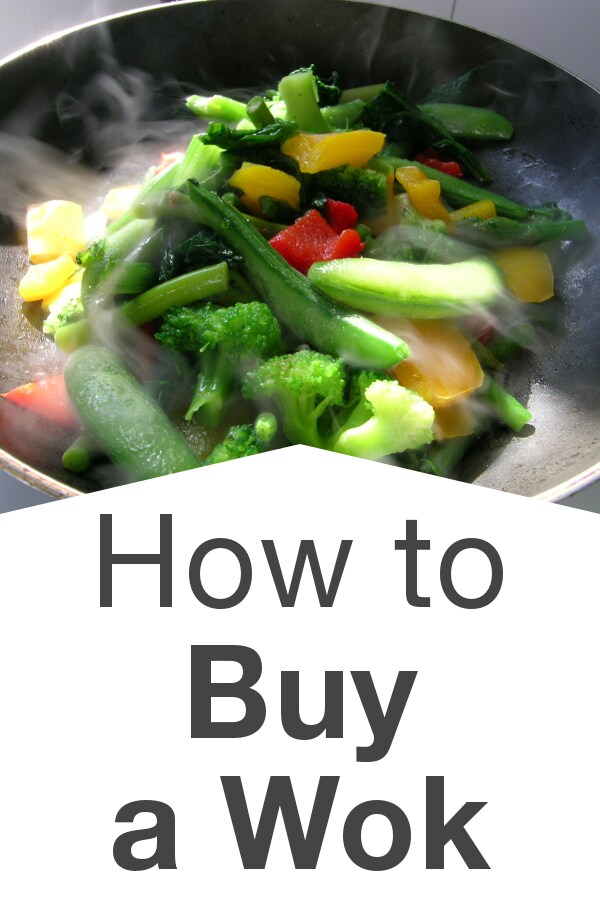 SHOP WOKS NOW >>
Are you looking for a better way to make stir-fry dishes? Your cookware set probably didn't come with a wok, but if you want the pan that will make it simple to quickly cook vegetables and meats into delicious meals, then you'll need to add one to your kitchen. Here's what to look for when you're shopping to the best woks.
Buying a Wok:

Decide how you want to use your wok. Woks are mainly used to make stir-fry dishes, which are quick and easy complete meals for one or for a crowd. With the addition of a bamboo steamer, a wok can steam vegetables and meats. A wok can also be used as a deep fryer.

Choose the wok material. Just as with other cookware, the material it's made of is the most important feature.

Wok Materials:

Many chefs consider carbon steel to be the best material for a wok, as it can handle high heat easily, which you'll need for searing meats.

Cast-iron woks are very durable, and they can handle high heat for searing, too. Both carbon steel and cast-iron woks will need to be seasoned before use; follow the directions for seasoning cast-iron cookware for these types of woks.

Woks with nonstick coatings allow you to use less oil for cooking, but they're not recommended for high-heat cooking.

Woks are also available in stainless steel, aluminum, and copper. While these materials are functional, they may develop hot spots while cooking or require special care.

Look for a flat-bottom wok if you cook on an electric range. A round-bottom wok works better on a gas range but will need a wok ring to hold it steady. Round-bottom woks can be unstable on an electric stove burner.

Determine the size you need. An 8-inch wok is the perfect size for one or two people; if you want to deep fry in your wok, you may want to go with a smaller size, so you don't have to use as much oil. A 12-inch to 14-inch wok is good for regular family meals, and these are the most common sizes. If you regularly feed a crowd, look for a 16-inch wok.

Consider the handle. The most common handle is made of wood, and this is a classic option; a long wood handle will stay cool enough to touch. You may also see metal handles, which you'll need a hot pad to grip. There are also stay-cool handles which some people find to be very convenient.

Look at the accessories that come with the wok. Some woks are sold alone without accessories. Other woks include a lid, wok ring, spatula, ladle, or steaming basket.

Shop Woks
Shop Specialty Cookware
Shop All Cookware
See All Guides
Read More Kitchen & Dining Guides
Learn More about Cookware
Published October 23, 2009
Updated March 18, 2015