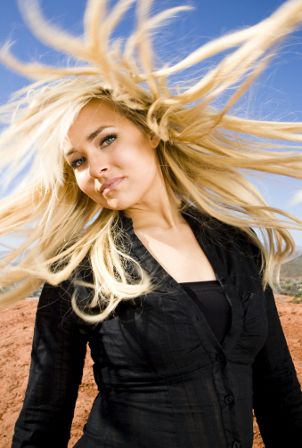 Save valuable time during your morning routine with sophisticated hair dryers. Whether you plan to style your hair straight or use a hair dryer diffuser to add volume to curly hair, a blow dryer can help you achieve the style you want. The evolving technology used to create hair dryers has introduced a number of models that help hair stay sleek and healthy. Keep reading for tips on how to buy a hair dryer.
Buying Hair Dryers:

Buy an ionic hair dryer for shinier hair. If you most often wear your hair straight, an ionic hair dryer can help you achieve a smooth, flat style. Ionic technology uses negative ions to make the hair shinier and reduce static, especially in naturally straight hair. Buy an ionic hair dryer to dry your hair and you'll be able to use fewer hair products to get the look you want.

Find a ceramic hair dryer for easy use. Protecting your hair from heat damage is important, so use a ceramic hair dryer, which allows you to distribute heat more evenly throughout your hair. A ceramic hair dryer also regulates itself more than a blow dryer coated with plastic and cools down when the temperature around the dryer becomes too hot, saving your hair from damage.

Look for a dryer with a diffuser for curly hair. To achieve defined spirals or waves, use a hair dryer diffuser, which distributes hot air more evenly to prevent curly hair from becoming frizzy or bushy. A ceramic hair diffuser works well, as does a plastic hair diffuser. Both attach easily to the nozzle of almost all hair dryers but will fit best if purchased with a hair dryer of the same brand.

Purchase a professional hair dryer for salon-worthy looks. For a durable, long-lasting product, buy a professional hair dryer to use each day. Ask your stylist for his or her preference next time you visit the salon, and then look for a professional hair dryer that includes attachments, such as a diffuser and other nozzles. The best hair dryer for you depends on your hair type and the way you usually style it.

Buy Hair Dryers
Back to Guides Directory