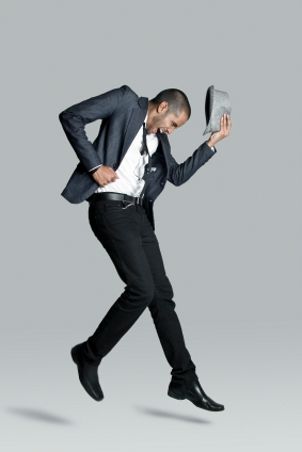 Equally comfortable and stylish, men's boots are quickly becoming a footwear favorite of men everywhere. Whether worn to the office, a night at the local bar or a weekend barbecue, there are plenty of styles of men's boots for every occasion. Before you start stocking up on boots, however, read the following tips that guide you through hot trends in men's boots. Finding the right pair of boots, short or tall, means paying attention to current fashions, and this list will give you the best men's footwear ideas for your closet.
Men's Boot Trends:

Motorcycle style: One of the hottest trends in footwear right now is motorcycle boots. Equal parts casual and rock 'n' roll, motorcycle boots add a bit of edge to your look. Wear these leather boots with jeans on the weekend, or pair them with a slim-fit suit for going out on the weekend.

Military inspiration: Always a classic, military boots are hitting the fashion scene again with renewed popularity. Military-style boots are inspired by actual military footwear, the most popular style being the combat boot. Typically fashioned in black leather with a low heel, combat boots and other military boots are comfortable and built for long wear. Throw on a pair of military-style boots with jeans and a hoodie for a comfortable, casual look.

Ankle-high: Giving you the same stylish look as tall boots but without all the bulk, men's ankle boots are popular in both casual and dressy styles. Leather ankle boots with a classic design and polished look pair great with a suit for the office, and casual suede ankle boots look great with a pair of jeans. Keep a pair of men's ankle boots in your closet for an easy way to give any outfit a bit of style.

Chukka boots: These popular boots sport a solid vamp, low shaft and three or fewer eyelets for lacing the boot. Usually made of suede or distressed leather, chukka boots are one of the most comfortable styles of boots. They also offer a classic design that gives any outfit a polished yet still casual look. You can even find chukka boots with a high-top sneaker look for a more modern approach to the style.

Working it: Not just for working anymore, men's work boots are becoming a popular style for everyday wear. Since they're sturdy and designed to work in all day long, work boots are one of the most popular styles of men's footwear. They're comfortable, long-lasting and give your wardrobe a rugged look. Try a pair of men's work boots with jeans and a T-shirt or give your work boots an urban appeal with a matching leather watch and belt.

Buy Men's Boots
Back to Guides Directory