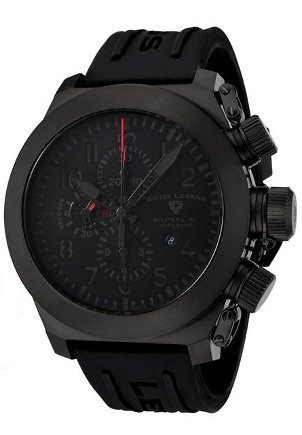 When comparing luxury men's watches, Swiss brand watches are often the leader of the pack. Years of experience coupled with an acute eye for the newest trends have helped make Swiss watches the top contender when searching for a new timepiece. Swiss technology is behind many of the world's most famous watch brands and has revolutionized the history of the popular accessory. To learn more about the history of Swiss men's watches, keep reading.
Swiss Watch History:

The industry takes shape in Geneva. In 1541, the Swiss watch and clock industry began to grow in Geneva, Switzerland. Although watches were being made around the world, craftsmen in Geneva formed the first watchmaking guild in 1601 and cemented the city's reputation as the birthplace of an entire industry. It continues to be a central hub for the production of men's and women's watches that boast state-of-the-art movements and watches made from the finest materials.

New innovations shape the future. Switzerland was teeming with inspiration throughout the next few centuries, changing the shape of modern watch styles that we know today. In 1770, the first perpetual men's watch was created. This technology would later be the blueprint for creating a self-winding watch, which was introduced by Swiss watchmakers in 1842 and remains a staple mechanism in modern watches.

The Geneva Seal is introduced. Watches being exported from Geneva were thought to be of such high quality that a seal was created to let buyers know their timepiece boasted superior craftsmanship by top Swiss companies. In 1886, the Geneva Seal made its debut and has since been reserved for watches that are inspected for quality design.

Modern Swiss watches. As Swiss watches for men and women became luxurious accessories, watchmakers began exporting Swiss watch parts to companies around the globe. Although outsourcing has become popular, timeless Swiss watch brands remain committed to making all parts in-house for total control over the finished piece. Whether it's a mechanical or quartz watch, Swiss watches are still revered for their quality movements and elegant look. Swiss watch brands continue to use the same design principles used centuries ago, coupled with exciting new designs that propel them into the future.

Buy Men's Watches
Back to Guides Directory