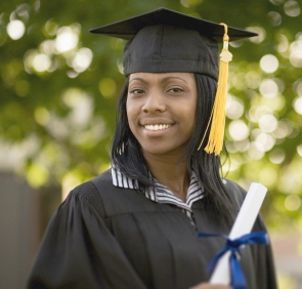 Some of the best high school graduation gifts can be traditional, practical or even memorable. With so many gifts to choose from, such as electronic gadgets, books, clothing, furniture and jewelry, it can be difficult to decide what to purchase. For the best graduation ideas, consider a few tried-and-true gifts.
Buying Graduation Gifts:

Let her shine. Jewelry is a special traditional graduate gift for girls who are graduating from high school. A necklace that includes her graduation year as a charm, a pendant or a locket is a memorable graduation gift. A bracelet or ring with her birthstone is special as well. Have the jewelry engraved with her name, her graduation date or a special inspirational quote that she can always remember for a personalized graduation gift.

Fund the future. Money is a practical graduation gift idea. If the graduate plans to move on to college, there are supplies, books and living expenses, as well as tuition, that he or she will likely need help with. Gift certificates to department stores or restaurants are also great gifts for graduation. To assist your graduates in planning for the future, start their investment portfolios by buying them some stocks and bonds for unique graduation gifts.

Give him or her a great gadget. A college student needs access to the Internet and an inexpensive way to stay in touch with friends and family. A laptop is the perfect graduation gift for your graduate's homework, social networking and emailing needs. Pay-as-you-go track phones or cell phones with prepaid phone cards can be a lifesaver in emergencies and for calls to home, which makes them wonderful gifts for graduation. If your student already has a laptop, then accessories, such as a laptop case, extra rewritable CDs and flash drives, can come in handy for storing assignments, reports, resumes and music and make unique graduation gifts. MP3 players and digital cameras also make great graduation gift ideas.

Picture your time together. Purchase a special photo frame to hold senior pictures or a family portrait that she can take to college with her. Other high school graduation gifts include photo boxes to hold precious memories and scrapbooks. Scrapbooks that have already been designed for pictures of special occasions and the graduate's childhood are also lovely graduation ideas that will be treasured for years to come. Similar gifts for graduates include digital photo frames and key chains that can display favorite photographs.

Do read into things. High-school graduates moving on to college may need a little piece of home while they are away. Give a student a set of books by his favorite author or a subscription to his favorite magazine for a personalized graduation gift. If he has some downtime, being able to read something he enjoys can be just the ticket for relaxation and feeling more at home, making a book the perfect graduate gift. Journals and self-help books also make wonderful gifts for graduates.

Buy Gifts
Back to Guides Directory