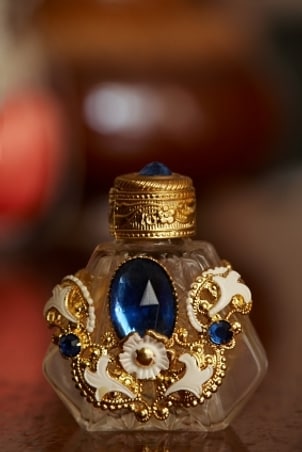 Whether you're shopping for holiday gifts or looking for a special birthday present, perfumes and fragrances offer a great way to make someone you care about feel special. You may have questions about the best perfume and cologne to give, however, and the fragrances your friend or family member will like best. Read on for tips on buying fragrances to give as gifts.
Giving Fragrances:

Give a favorite scent: If the gift recipient has a favorite perfume or cologne, you can't go wrong by giving it again. Check to see if there is still a lot left in the bottle; if so, give the matching lotion, body wash or body powder. If he or she only has a small bottle of men's cologne or women's perfume, give a larger size. This safe gift-giving technique is excellent for newer relationships.

Give a designer or celebrity fragrance: Many fashion designers and celebrities have namesake fragrances. If your gift recipient has mentioned having a favorite designer or celebrity, try designer fragrances. While the exact scent of the men's cologne may be a surprise, you will know that its style will likely be similar to the recipient's. This gift-giving technique involves some guessing and can be a bit tricky, especially if you are unsure of the designer fragrances he or she might like.

Give a beautiful bottle: Designers create the perfume bottles to reflect the mood of the women's fragrances or men's fragrances that they hold. If you see a bottle with a design that reminds you of the recipient, you can give it as a gift. For example, if you are giving a gift to a woman who decorates her home in a sleek, modern style, a women's perfume bottle with a similar modern feeling may go over well.
Tips from Overstock.com:

Whether you have one favorite fragrance that you use until it runs out or you are building a collection of men's fragrances or women's fragrances, you'll want to preserve the scents and continue enjoying them. Storing your fragrances in a dry spot away from light helps retain the true scent the longest. In general, higher quality fragrances will retain their scents longer than those of lower quality.

Buy Perfumes and Fragrances
Back to Guides Directory