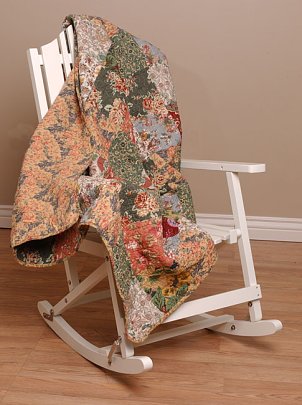 If you want quality blankets at low prices, clearance blankets offer the top quality, fun styles and brand names of standard blanket selections, but without the standard prices. However, sometimes shopping clearance blankets can be tricky; clearance bedding selections usually aren't as wide as those of a regular store, and there is often a higher concentration of bold styles and patterns than you would find elsewhere. Fortunately, with the right mindset, those characteristics can be used to your advantage. Keep reading for a few ideas that will help you get the most out of clearance blankets.
Buying Clearance Blankets:

Look for seasonal clearance blankets: The clearance bedding section is a great place to look for clearance blankets in colors and patterns. While many people hesitate to use a rich orange blanket or a blanket in a light blue and green pattern throughout the whole year, an orange clearance blanket can look perfect on your bed in the fall, and a clearance blanket with a light blue and green pattern can give a bedroom a wonderful spring look come May. If you're interested in changing the look of your bedroom with the seasons, then shopping for colorful clearance blankets, quilts and comforters can deliver quality and savings at the same time.

Experiment with bold clearance blankets: Experimenting with new looks in your bedroom is a lot of fun, but it can also cost a lot of money. Clearance bedding departments often carry clearance blankets and clearance bedding sets in bold colors, exotic prints and unique textures. Many people hesitate to buy blankets like that at full price, but clearance blankets and clearance comforters cost far less than regular blankets, meaning you can experiment with your bedding without spending a fortune.

Give clearance blankets as gifts: The clearance bedding department is often a great place to find soft, cozy throws at low prices. A microfleece blanket with a rustic checker print or a hearty wool blanket can be perfect for a friend going on a weekend getaway to a cabin. Clearance blankets made from plush fleece in pastels and soft whites are an ideal gift for someone who recently had a baby. Whomever you're buying for, a high-quality clearance blanket or clearance throw makes an affordable gift that the receiver is sure to love.

Shop Clearance Bedding
Back to Guides Directory