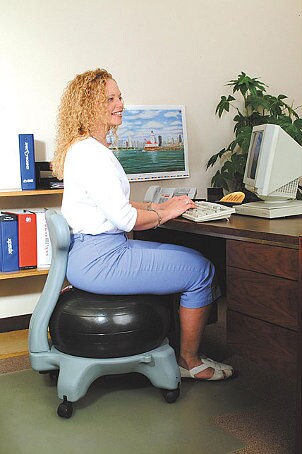 A flexible spending arrangement usually known as a flexible spending account (FSA), is a financial account that can be set up through an employer to pay for FSA-eligible products. The account is similar to a health savings account (HSA) and allows you, as an employee, to set aside a portion of your pre-tax wages to pay for certain healthcare needs for you and your family. This flexible spending account information guide will help you learn what services and products are eligible.
Helpful FSA Information:

There are two basic types of FSAs. Flexible spending accounts are usually set up through an employer's cafeteria plan, a flexible benefit plan that gives workers credits and a menu of benefits on which they can spend them. The list can include medical coverage, dental care, life insurance, disability coverage, vacation days and various other FSA-eligible products. There are two common types of FSAs offered through most cafeteria plans: the medical FSA and the dependent care FSA.

Medical FSAs

Medical FSAs, sometimes referred to as medical expense FSAs, pay for medical expenses not covered by insurance. The most common items covered by the medical FSA include deductibles, co-payments and co-insurance for the employee's health plan, but it may also cover expenses not included in a health plan, like dental and vision costs. Some of the things not covered by a medical FSA are medical insurance premiums, over-the-counter drugs and cosmetic-related items (including cosmetic surgery) and items that claim to improve "general health."

Dependent care FSAs

Another form of FSA is one that is established to pay for the care of dependents that live with you. The most common use of dependent care flexible spending accounts is children's day care, although, it can also be used for day care for senior citizens who are dependents. Dependent care FSAs are capped at $5,000 per year by the federal government. Unlike medical FSAs, dependent care FSAs cannot be pre-funded, meaning that the account holder can only use funds that they have already deposited into the account.

FSAs are typically distributed through debit cards. FSAs normally work through debit cards, which allows for automatic electronic transfer of pre-tax money from an account when paying for qualified expenses. A card is beneficial because it provides for immediate reimbursement at the point of service and eliminates the paper claims process and also greatly simplifies the substantiation requirement. If you do not have a debit card, you can still use your FSA account, but there is more paperwork involved. Currently, the number of debit cards tied to FSA accounts is approaching 85 percent, so if you don't have an FSA debit card, chances are that you may get one in the near future.

Many services and products can be paid for through your FSA. In general, eligible services are those which diagnose, prevent, treat or mitigate a physical or mental problem. Anything that is considered a deductible expense by the Internal Revenue Service and is not reimbursed through your insurance can be reimbursed through your FSA.

Besides what you might expect to be covered, such as prescription drugs and visits to the doctor, dentist or optometrist, there are many other items, such as medical care and first-aid equipment that are considered flexible spending account eligible expenses. Depending on the plan you have, some of the products which can be covered include mobility aids, diagnostics and assistive products.

Buy FSA-eligible Products
Back to Guides Directory