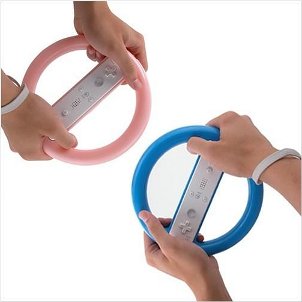 Motion-capture game systems make video games accessible to the whole family. The Nintendo Wii game console is the first and most popular game system to take advantage of motion-gaming, and a lot of fun games for the console have continued to appear. Some of these games require Wii accessories and controllers to play, which are usually sold as Wii bundles. Here are a few of the best Wii bundles that will enhance your gaming fun.
The Best Wii Bundles:

Sports bundles: Wii sports games include golfing, tennis, bowling and many more sports. A lot of these games you can play with a normal controller. But several games will require special controllers or attachments that you can find in sports bundles, like boxing gloves, tennis rackets, golf clubs and even bowling balls.

Wii Fit starter kit: Wii Fit is a great game aimed at helping you reach your fitness goals. Wii bundles for the Wii Fit include balance boards, Wii fit belts, non-slip socks and padded mats. You can do yoga, strength training and fun aerobic games that will tone you into great shape.

Racing bundles: Racing games are some of the most fun you can have individually or as a group. With Wii bundles for racing games, you can have up to four players, all with their own steering wheel. Some Wii bundles will include charging stations as well, so you never run out of power in the middle of a game.

Wii pistols and rifles: A lot of target shooting and first-person shooters require a pistol or rifle controller. Wii bundles can include some pretty elaborate controllers, like a shotgun, pistol or rifle.

Music bundles: Music and rhythm games have become very popular. And Wii bundles that include instruments let you start your own band, with friends in your own living room or online. You can use violins, drums, horns and other instrument controllers in a single Wii bundle to play along.

Buy Nintendo Wii
Back to Guides Directory