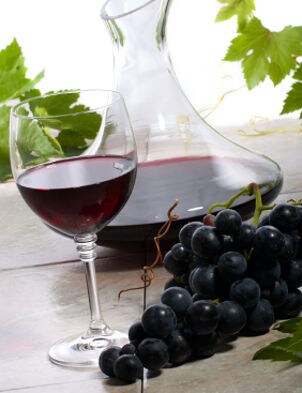 Those with February birthdays have an excuse to indulge in gorgeous pieces of jewelry. Birthstone jewelry selections for the month of February showcase beautiful gems: amethyst and onyx. Amethysts are typically purple, though green amethyst gems are also available and offer a unique February birthstone choice. Amethyst birthstone jewelry offers a royal and mystical look and can be worn daily. If you are interested in birthstone jewelry that is slightly unconventional, consider February's alternative birthstone, the onyx. Shiny black onyx gemstones are available in a variety of February birthstone jewelry pieces. Choose amethyst jewelry or onyx birthstone jewelry for yourself or as a gift.
All about February Birthstones:

Amethyst: Amethyst stones range in color from pale lavender to rich, deep purple. Some amethysts are treated with heat to intensify their hue. Amethyst jewelry has been popular with royalty and healers throughout history. The name amethyst is derived from the Greek word "amethystos," which means "not intoxicated." For centuries, people believed that wearing amethyst gemstones while drinking would prevent the wearer from becoming drunk. The amethyst is a member of the quartz family of stones; pale green quartz stones are sometimes called green amethysts or mint amethysts. The amethyst gemstone can be found in North America, France, Brazil, Russia and India.

Onyx: Onyx gems are typically black, although they can also have bands of white, tan, brown and red. The ancient Greeks and Romans appreciated the beauty of onyx and used it to create jewelry, household objects and decorative items. Onyx has a rich mythological history, and many believe it has the power to block negative energy and break bad habits. Onyx, like amethyst, is a type of quartz.

Wearing February birthstones: Amethyst and onyx jewelry is available in a range of styles. Both gems are quite affordable, allowing you to choose jewelry with big stones to showcase your love of the ornaments. You can wear a large black onyx cocktail ring on special occasions or with jeans and a loose-fitting button-up shirt on a casual weekend. Choose a dainty amethyst necklace pendant to wear every day or buy a tennis bracelet that is decorated with amethysts instead of diamonds to really dress up your favorite cocktail dresses. Both onyx and amethyst come in beautiful shades that match a variety of clothing choices.

Buy Birthstone Jewelry
Back to Guides Directory