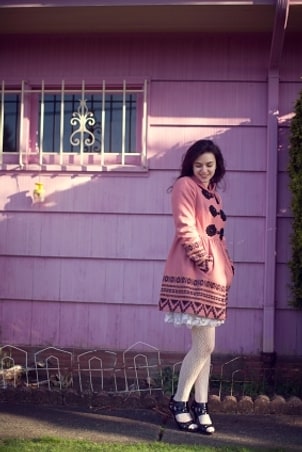 When chilly autumn and winter weather come again, it's time to pull out the women's coats that will keep you warm. But which coats will look best on your figure? Should you purchase a women's leather jacket, wool coat or hooded coat when temperatures drop? The answers to these questions about winter coats are right at your fingertips. Read on to purchase the best women's coats for the seasons and your personal style.
Questions about Women's Coats:

Does my coat need to be longer than my skirt?
If you're wearing a more casual look with flat shoes and a flowing skirt, you don't need to worry about your skirt being longer than your winter coat or about purchasing a long women's coat. However, if your look is more tailored -- like a pencil skirt and heels, for example -- you'll want a women's trenchcoat to be longer than your skirt to maintain the crisp look.

Why do coat prices vary so much?
There are a few reasons a coat may cost more: materials, type of construction and brand names. A wool coat will probably be more expensive than cotton, but it will also be warmer. A women's pea coat that has more work put into the construction may cost more, and you can decide if the style is worth the money for you. Some brands will cost more, but of course, even brand-name coats are discounted here on Overstock.com. If you're concerned about price, remember that a quality women's winter coat will last for many years. Think about how low the cost per wear will be when you have a great women's trenchcoat that can be worn in every season.

What is the best material for a coat?
This depends on what you need. If you just need warmth, a lined leather coat, a down coat or a women's pea coat made of wool will probably be the best choice. If you need to be protected from the rain, you'll want a long women's coat or hooded coat made from a material that doesn't get water-damaged the way a women's leather jacket or suede coat does. If you want luxury, you'll want a soft lambskin leather coat or a wool coat with a bit of cashmere blended in. Whichever you choose, make sure you notice the materials that a women's winter coat is made of before you buy it, so your coat will suit your needs perfectly.

Buy Women's Coats
Back to Guides Directory