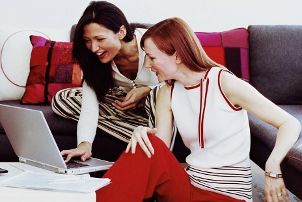 Pulsar watches are moderately priced timepieces owned by Seiko Watch Corp. Pulsar watches commonly use Seiko movements, technology and styling. Pulsar originated as a Hamilton Watch Co. brand and was acquired by Seiko in 1980. Today, Pulsar offers a line of quartz, kinetic and solar-powered men's watches and women's watches. Use our answers to frequently asked questions about pulsar watches to choose your next watch.
Frequently Asked Questions:

What makes Pulsar different from other moderately priced watches?
Although men's Pulsar watches and women's Pulsar watches share many of the same characteristics of Seiko timepieces and other watches in the same price range, Pulsar watches emphasize ultra-modern styling. Pulsar also features a less adventurous line of watches for buyers who prefer conventional dials. Pulsar watches are tough: they can take a beating and be worn during outdoor activities. Pulsar watches are also fashionable and aesthetically pleasing. Pulsars are often marketed to young buyers with discerning taste for hip, stylish accessories.

Do Pulsar watches have any special features?
Men's Pulsar watches and women's Pulsar watches have a lot of great features. Pulsar's chronograph watches are quite popular. The Gear Flight Computer Watch is a good choice for gadget lovers, with its busy but functional dial. Pulsar's kinetic military-style model with a black dial and bold white numerals is powered by the wearer's arm movements. Pulsar's popular dive watch is a solar-powered timepiece.

How is the dive watch solar-powered?
The Pulsar Tech Gear Dive Watch features Solar 4000 technology that uses solar panels to capture sunlight. The sunlight is converted into energy to power the watch. Fully charged, the watch has a reserve power that can last for six months without being exposed to light. The watch can't be overcharged and has an indicator that warns when the watch has less than 72 hours of power left. The dive watch has a water-resistance rating of 660 feet and features a stainless steel and rubber-accented case that makes it desirable for water-sports enthusiasts.

Is solar power better than kinetic power?
Both the kinetic Pulsar and the solar-powered Pulsar are environmentally friendly. Both Pulsar solar watches and Pulsar kinetic watches will work on a desert island because neither will ever require a battery change. Solar-powered and kinetic watches have incredible accuracy and are low-maintenance. Consider factors such as price and style when choosing between solar and kinetic Pulsar watches.

Are Pulsar watches the right style for me?
Pulsar offers a wide range of styles in men's watches and women's watches. Pulsar produces a variety of modern-style watches and plenty of watches with a traditional look. You are sure to find a Pulsar watch that will showcase your personality and complement your daily fashion choices.

Buy Pulsar Watches
Back to Guides Directory