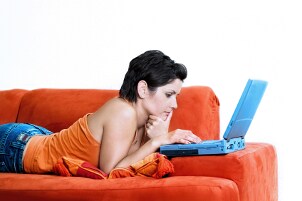 In July 2010, .co domain names became available for purchase, and Overstock.com acquired the O.co domain name to reinforce the "O" of the Overstock brand and to capture customers' attention with a short, memorable web address. Since Overstock.com acquired the O.co domain name, mobile shopping for brand-name products has evolved, and now Overstock.com is known internationally as O.co. This guide is here to answer any questions you may have about Overstock.com's shorter alter ego.
Questions about O.co:

Why is Overstock.com known as O.co internationally?
Over the last few years, Overstock.com has expanded to countries all over the world. However, we discovered that "overstock" doesn't always translate well. To minimize the confusion created by translating the word "overstock" into other languages, we decided to use O.co for our international sites.

Will O.co offer different products than Overstock.com?
It depends. The O.co online domain was purchased to make shopping at Overstock.com easier for international customers and mobile Internet users. If you access O.co from within the United States, you'll be able to find the same products offered on the original Overstock.com website. If you access O.co from outside the United States, you'll have access to the same great products offered through the international version of the Overstock.com website.

Why does it say Overstock.com in the address bar when I type in O.co?
The O.co web domain redirects traffic to Overstock.com. You can use the O.co web address as a shortcut to quickly access Overstock.com, especially when you're short on time or using a mobile device to access the Internet.

I signed up for O.co emails. Why am I receiving emails from Overstock.com?
O.co is known in the United States as Overstock.com. Company e-mails are sent from a single address, no matter the location of the recipient.

Why didn't you use O.com?
At this time, O.com is not an available domain. We hope you'll find that O.co is just as easy to remember and type into your browser's address bar, particularly when you are shopping on your smartphone or other mobile device.

Shop Overstock.com
Back to Guides Directory