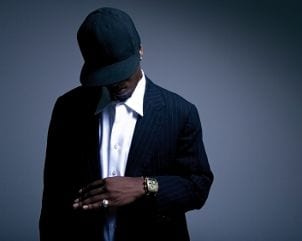 Dressing up casual jeans or adding style to dress pants is easy when you purchase sportcoats and blazers that work with your wardrobe and personal style. Deciding what to wear your men's blazers with is a bit trickier, however. Do you wear a casual sport coat only with jeans or will these men's jackets work with slacks? Which fabrics are best for blazers? Read on for frequently asked questions about blazers and sport coats.
Questions about Men's Blazers:

If I'm not wearing my suit, I'm usually pretty casual. When would I need a blazer?
Men's blazers are perfect for the times when you need to wear something a little dressier than usual, but you would be overdressed in a suit. You may want to have a men's sport coat in your closet for a casual dinner where you want to make a good impression, for a lunch at a nice restaurant or to work on a casual Friday when you still need to meet with clients. Luckily for casual guys like you, these are probably all situations where you can wear your sport jacket with your nicest pair of dark jeans.

Can I create my own suit with a blazer and matching pants?
Unless the sport jacket and pants were made from the same piece of fabric, they just aren't going to match. If the fabrics and color are very close but not quite identical, it will be more visually distracting than if you wear pants that are obviously different from your sport coat. You don't want people to wonder if their eyes are playing tricks on them by wearing a mismatched jacket.

What pants should I wear with my blazers?
You can match the colors of your sport coat or men's jacket and pants if the textures are different, like corduroy and velvet, but not if the textures are similar. Otherwise, you really don't have too many limitations. Avoid wearing a sport jacket with loungewear, and at the other extreme, with suit pants.

Which outfits look best with blazers?
Wear nice dress pants with your sport coat when you need to look dressed up. Wool is an excellent option, especially in a darker tone of the same color as your sportcoats and blazers. Khaki pants always looks great with navy blazers, and they work well with dark brown men's sport coats, too. A more casual blazer can be worn with your jeans for a look that's a few steps up from a sweatshirt (or layer it over the sweatshirt to be stylish and casual). A corduroy blazer is incredibly versatile and can be worn with trousers or more casual pants.

Buy Sportcoats and Blazers
Back to Guides Directory