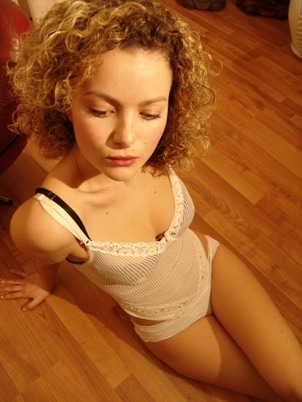 A pretty new set of lingerie can make all the difference in the way you feel. Intimate apparel will enhance your relationship and your self esteem. Many women avoid shopping for intimates because they have many questions about the buying process. If you are not sure how to start shopping for intimate apparel, then you are in the right place. This guide is designed to answer the questions you have so you can buy the lingerie and other intimates that will make you feel great about yourself.
Questions about Lingerie:

How can I make sure my new lingerie will fit?
The best way to ensure a good fit when buying women's intimates is to know your measurements before you start shopping. Take your measurements at home or have a tailor help you. Keep a measuring tape near your computer for quick reference while shopping online. If your lingerie, especially your bra, is uncomfortable, you may be wearing the wrong size. Many women wear the wrong size bra for their figures. To make sure you are wearing the right size bra, take your measurements at home. First, measure the circumference of your rib cage right under your bust. Add 5 inches to the rib-cage measurement to obtain the band size. Thus, a 27-inch measurement equals a 32-inch band. Second, measure the circumference of your body at the fullest part of your bust. The difference between the bust measurement and the band measurement determines the cup size.

1 inch = A
2 inches = B
3 inches = C
4 inches = D
5 inches = DD

How often should I purchase new pieces?
Ideally, you need to buy new women's intimates every time you shop for new clothes. Realistically, an everyday bra lasts about six months. With other intimates, it depends largely on how often you wear the pieces and how closely you follow the care instructions. Extend the life of bras by rotating at least a week's supply of pieces through your current wardrobe. Check your intimate clothing after laundering and plan to replace pieces with worn elastics and frayed or thinning fabrics. Consider purchasing new lingerie whenever you buy a new fancy outfit, such as a cocktail dress or designer clothes. It is especially important to pick out bridal lingerie and shapewear when you choose a wedding dress.

Which lingerie basics do I need for daily wear?
Every versatile wardrobe includes basics to wear for a day at the office and a night on the town. Keep your intimate apparel collection in ready-to-wear condition with several styles of bras and underwear. The most basic lingerie drawer has seamless bras to wear under most shirts, strapless bras for more revealing styles and sports bras for gym workouts. Choose several styles of panties to find the best combination of style and comfort for any outfit. One or two slips and a great piece of shapewear will make the best clothes look even better. Buy a few pieces at a time and you'll always have the lingerie you need.

How should I shop for special occasion lingerie?
You probably want more than just basics in your underwear drawer. A special set of lingerie is a great way to celebrate a wedding anniversary or a romantic holiday. Pretty lingerie is also fun to wear when you dress up for a special night. Each woman has her own personal style when shopping for fine intimates. Try a few styles to see what looks good on you. When looking for the right colors, look to your clothing wardrobe. If you own a lot of red tops and sundresses, red lingerie will likely look great with your skin tone. Keep an open mind and have fun when shopping for special occasion intimates.

Buy Intimates
Back to Guides Directory