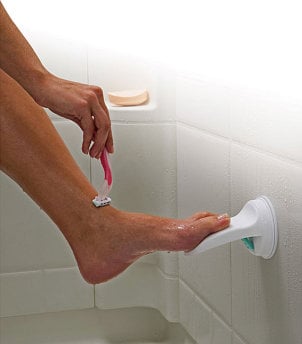 A flexible spending account (FSA) allows employees to set aside a portion of their wages to pay for FSA-eligible products and other qualified medical expenses. Money put into this account is not subject to payroll taxes and often saves the employee money on essential healthcare supplies, such as bandages and first-aid kits. If you take advantage of an FSA program that your employer has set up, you must follow a few guidelines when purchasing FSA-eligible products. Do you have questions about flexible spending accounts? Here are the answers to frequently asked questions.
About FSA-Eligible Products:

Is there an expiration date for the money I have in my FSA?
Yes. Flexible spending accounts operate on an annual basis, and whatever money that is still in your account at the end of the year will be lost. The coverage period is usually defined as the "plan year" and is normally the same as the calendar year, but to be sure, check the specifics of your particular plan. There is a little bit of breathing room. In 2005, the Internal Revenue Service authorized a grace period that allows the use of funds for 2.5 months after the plan year ends.

Why is it better to use a medical FSA than to claim my medical expenses as a deduction on my income tax?
There are two main reasons why an FSA can save you more money. First of all, only medical expenses that exceed 7.5 percent of your adjusted gross income can be deducted on your tax return, while with your FSA, the first dollar you spend will be tax-free. Second, on your tax return, your medical expenses are only exempt from income taxes, while with your FSA they are exempt from both your income taxes and your FICA taxes.

How do I know what types of OTC expenses are eligible for FSA payment?
Since a change in item eligibility occurred in 2010, most over-the-counter products cannot be paid for with your FSA. Products that are being used to diagnose, treat, or prevent a specific medical condition may be covered, however. Nutritional supplements, such as vitamins and herbal supplements, are not eligible unless they are prescribed by a licensed practitioner to treat a specific medical condition. A written directive from the practitioner will be needed for FSA reimbursement on these types of items.

How do I use the money I put in an FSA?
FSA debit cards are gaining popularity as the preferred method of disbursing FSA funds. Around 85 percent of employers issue these cards, which can then be used for flexible spending account eligible expenses. In theory, using these cards will simplify the process for both employers and employees by eliminating claims-processing paperwork; however, most companies still require FSA users to provide itemized receipts for all expenses charged to the debit card.
What Do You Want to Do Next?

Shop FSA-Eligible Healthcare Supplies
Shop All FSA-Eligible Products
See All Guides
Read More Health & Beauty Guides
Learn More about Medical Products