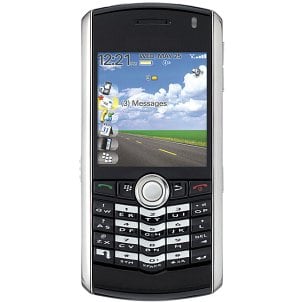 One of the best ways to make sure you get the ideal cell phone for your needs is to ask questions. There are countless varieties of cell phones available, with even longer lists of features, so you'll want to do your homework before making the final call. Below, you'll find answers to some of the most frequently asked questions about cell phones.
Frequently Asked Questions:

What is "memory effect?"
When the battery isn't completely drained, only part of it needs to be recharged. Over time, the part that never needs to be recharged forgets that it can be, so your cell phone will never have a full power supply. This process is called memory effect.

What kind of battery will last longest?
Lithium-ion batteries are the best cell phone batteries on the market today. Other types, like nickel cadmium and nickel metal hydride, must be completely drained before being recharged; otherwise, the battery suffers from memory effect. Lithium-ion cell phone batteries don't have that problem and can be recharged at any point.

Which phones come with cool ringtones?
Most cellular phones come with a small library of ringtones. You can even select different rings to sound when specific contacts call. If you get a phone that features an MP3 player, you can often transfer your favorite songs from your computer and choose one as your ringtone. Most of today's cell phones also allow you to download ringtones. If you want to be sure this is an option for you, get a phone that has Web browsing capabilities.

What plan should I get?
This depends on your priorities. If one ideal plan existed, the world wouldn't be constantly bombarded by cell phone commercials and advertisements! As it is, all cell phone companies have their relative strengths and weaknesses. You can get family plans with phones for the whole family, plans designed for business or pay-as-you-go plans; the options are practically endless.

View All Cell Phones
Back to Guides Directory