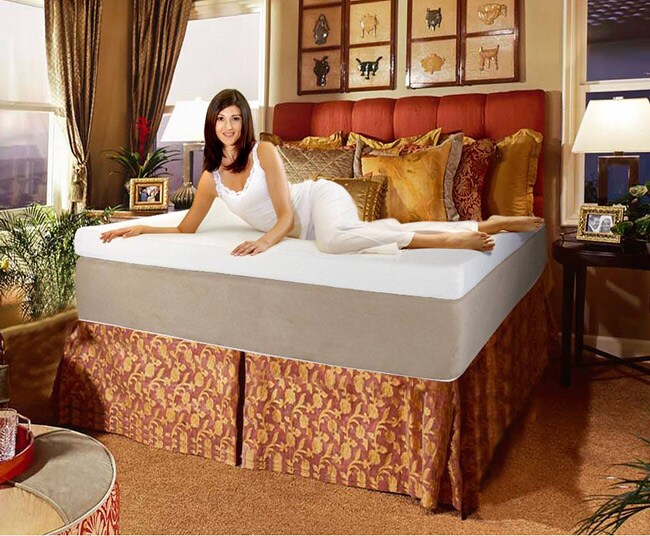 When talking about the rulers of the bedding kingdom there's no doubt that Cal king mattresses are the winner. This size of mattress is quickly becoming one of the most popular on the market. People love Cal king mattresses for a number of reasons, but everyone agrees: their jumbo size is simply terrific. Cal king mattresses are a great choice for people of all sizes, so whether you are 7'2" or 4'9", you will love the extra space they provide. If you are in the market for a new mattress and are considering a California king, you undoubtedly have questions. Feel free to take a look at the article below, where you will find answers to frequently asked questions about Cal king mattresses.
Questions about Cal King Mattresses:

How big are Cal king mattresses?
Unless you have a mattress custom-made, you won't find a bigger one than a Cal king. Cal king mattresses are truly large. These mattresses are 72 inches wide by 84 inches long. Compared to other mattresses, California kings are enormous. They are 33 inches wider and 9 inches longer than twin mattresses, 18 inches wider and 9 inches longer than full mattresses and 12 inches wider and 4 inches longer than queen mattresses, and though they are slightly narrower than king mattresses by 4 inches, they beat that size in length by 4 inches.

Is there California king-sized bedding?
You bet. It's easy to find bedding for California king mattresses. From fitted and flat sheets to quilts, comforters, duvets and blankets, there is an enormous range of California king-sized bedding available. If you are concerned about tracking down bedding for your Cal king mattress, don't be; you have plenty of options.

What kinds of California king mattresses are available?
There are all kinds of California king mattresses available. Many of the best-selling Cal king mattresses are made with memory foam. Memory foam Cal king mattresses provide maximum comfort to match their maximum size. Another popular option among this size of mattress is latex. Latex California king mattresses offer the support and comfort that are perfect for a restful night's sleep. It's also possible to find other types, such as box-spring Cal king mattresses with luxurious pillow tops.

Buy California King Mattresses
Back to Guides Directory