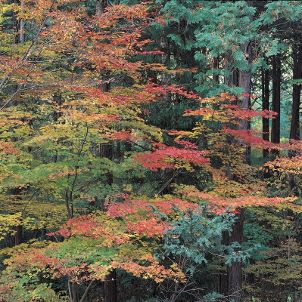 Near the end of the California Gold Rush of 1849, prospectors and artisans migrated to Colorado, Montana and South Dakota after exhausting their resources on the West Coast. While miners were busy digging for gold, artisans designed nature-inspired gold jewelry at the miner's camps. Black Hills gold quickly became the new thing for jewelry designs and continues to be popular today. Black Hills gold jewelry is available in many styles, including the original variety which exhibits colorful three-dimensional foliage and fruit. Use our answers to frequently asked questions about Black Hills gold to make your gold jewelry selections.
Frequently Asked Questions:

Is Black Hills gold jewelry stylish?
Black Hills gold jewelry comes in a myriad of styles to suit a variety of tastes. The most common Black Hills gold jewelry styles are the classic, original nature-themed selections. These pieces of jewelry often include clusters of grape leaves, vines and fruits fashioned from red, green and yellow gold. These beautiful jewelry selections are made with gold and gold alloys. Unique, modern Black Hills gold jewelry is also available. Black Hills jewelry may incorporate gemstones and almost always has a beautiful, textured style.

What makes Black Hills gold so colorful?
Black Hills jewelry usually has an array of hues. These beautiful colors are created with gold alloys, which tint the gold. Green leaves are created by combining yellow gold and silver. Pink gold is created from an alloy of yellow gold and copper. Grapes and vines are commonly cast from yellow gold.

How should I wear Black Hills gold jewelry?
The durable metal construction of Black Hills gold jewelry makes it a colorful choice for everyday wear. Since many jewelry pieces exhibit flourishing foliage and ripening grapes, Black Hills gold is especially attractive when worn in the spring and summer. Wear clothing that barely matches the shades of the gold to emphasize the beautiful hues without overpowering them.

What is the history of Black Hills gold jewelry?
Jewelry maker S. T. Butler is recognized as the initial creator of Black Hills gold jewelry. In 1878, Butler and Charles Barclay opened a jewelry shop in the small Black Hills town of Central City, South Dakota. They used design patterns Butler brought with him from Montana and relied on kerosene torches and hand-held punches to manually craft the jewelry.

Is Black Hills gold jewelry still made in South Dakota?
In the 1970s, several lawsuits were filed against jewelers attempting to mimic the Midwestern jewelry. U.S. District Court Judge Andrew Bogue ruled in 1980 that any jewelry carrying the "Black Hills gold jewelry" label must be manufactured in the towns scattered through the Black Hills region of western South Dakota, near the Wyoming border.

Buy Black Hills Gold Jewelry
Back to Guides Directory