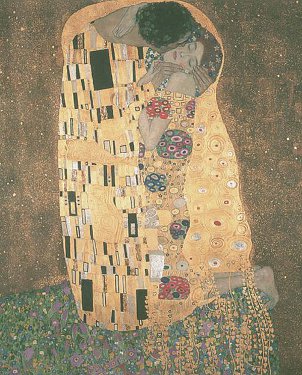 Austrian artist Gustav Klimt wanted to change to face of traditional art in the 19th century by exploring abstract human form using repetitive shapes and symbolic figures. The bold colors and intricate detailing of Klimt's work created lasting art that will have a big impact when added to your home art gallery. To learn more about the man behind the mosaic-like paintings, keep reading.
Facts about Gustav Klimt:

Klimt was a leader in the Vienna Secession movement. Also known as the Union of Austrian Artists, the Vienna Secession was a collective of painters and sculptors that was founded in 1897. Klimt acted as the first president of the Vienna Secession and sought to unite Viennese artists in all styles for the purpose of inspiration. Even though he left the union after eight years due to differing artistic opinions, Klimt was instrumental in creating a place where brilliant young artists of the period were nurtured.

Femme fatales were a main focus for Klimt. Although Klimt was extremely private about his love life, women were the inspiration behind some of Klimt's most famous pieces. His focus on the female form and penchant for creating racy paintings drew criticism from both political and religious leaders. The disapproval of his work led Klimt to experiment with painting landscapes in addition to abstract portraits.

Egon Schiele was heavily influenced by Klimt. After he left the Vienna Secession, Klimt was still eager to mentor young talent. He saw talent in a young Austrian artist named Egon Schiele and spent many years mentoring him and assisting him with exhibitions. Schiele became a successful artist in his own right and even helped usher in the Expressionist movement, but much of his emphasis on the human form can be traced back to Gustav Klimt.

Iconic Klimt paintings have sold for record prices. Klimt achieved relative success while he was still alive, but posthumously became one of the most recognized artists in the world. His iconic artwork is in high demand, with prints still being produced today. Klimt's paintings even set a record when "Frau Adele Bloch-Bauer" was sold for $135 million in New York City in 2006.

Buy Art by Gustav Klimt
Back to Guides Directory