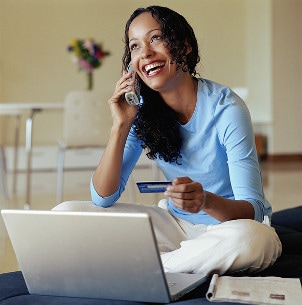 Possibly, the most important tool you use on a daily basis is your cell phone. Your phone allows you to stay connected, virtually anywhere. Samsung cell phones have long been an industry leader because they keep usability and style in mind. Whether you use cell phones just to chat, send text or organize your whole life, you'll find Samsung cell phones with features that you'll find useful. Here are some of the more essential cell-phone features to look for in any mobile device. And Samsung cell phones have them covered.
Samsung Cell Phones:

Touch screen: Many Samsung cell phones feature a touch screen, even if they also include a keyboard. Touch screens make it easier to navigate your Samsung cell phone's features and menus with intuitive controls that a keyboard can't offer.

Usable keypad: Keyboards and keypads should be simple to use, with characters and other functions that are easily accessible for messaging and browsing the Web. Several models of Samsung cell phones feature slide-out, full-Qwerty keyboards that are ideal for messaging.

Bluetooth: Wireless connectivity technology, like Bluetooth, is about making your devices more compatible with one another. Bluetooth-capable Samsung cell phones allow you to connect multiple devices, share files and data or simply make use of accessories, like hands-free headsets.

Personal organizer: If you're not a fan of regular day planners and organizers, keep your appointments and contact information on a Samsung cell phone that has personal organizer functions. Keep track of all your contacts, emails, texts and favorite sites in the palm of your hand.

Multiple messaging options: With a data plan, Samsung cell phones can be your ultimate tool for staying connected with instant messaging, text, email and Internet access. Determine what your needs are and you're sure to find Samsung cell phones to match.

Buy Samsung Cell Phones
Back to Guides Directory