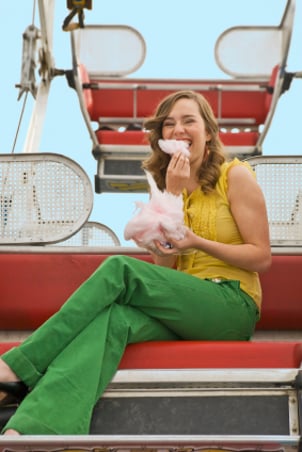 A concession stand is a great way to make money at events large and small. Customers looking for hot snacks and cold drinks flock to them at concerts and county fairs. Parents and kids love to buy treats at little league games and community festivals. If you have the entrepreneurial spirit, then you just need to choose which concession appliances and supplies you want for your new business.
Concession Equipment Choices:

Fryers and burners: When you sell fried snacks, your concession stand will be the place people go for hot sweets and comfort food, especially when the event lasts well into dinnertime. With at least one deep fryer and a few burners, you'll be able to serve french fries, fried chicken and corn dogs. If you plan on selling churros and funnel cakes in addition to meat, you will need a separate fryer to prevent cross-contamination.

Food warmers: Warming cabinets and heat lamps will keep your supply of hot dogs, pizzas and other food hot while keeping your ovens free for preparation. Hot dog rollers can also hold sausages and bratwursts, displaying them for customers to view and choose.

Popcorn machines: For many people, just the smell of popcorn is enough to make them hungry. A popcorn machine draws attention to your booth and attracts customers looking for fresh snacks, especially near entrances and exits. Remember to have butter, salt and other seasonings on hand to let customers flavor their popcorn to taste.

Cotton candy machines: Fluffy tufts of pink and blue cotton candy are iconic symbols of summer fun. Your cotton candy booth will be especially popular at events where children will be present. Since cotton candy machines are fairly portable, you could advertise your services for backyard birthday parties.

Snow cone machines: In the heat of the summer, snow cones are a welcome relief. A snow cone machine can generate money all season long if you can lease a space in the corner of a parking lot or in front of a grocery store. Stock the basic flavors to begin with: cherry, blue raspberry, grape, lemon-lime, orange and the ever-popular tiger's blood. As your business builds, add more flavors and experiment with combinations. For example, you can charge a bit more for cream or chocolate syrup.

Soda fountains: Add a soda fountain to any of the other concession stands for an additional way to make money. Many customers will automatically add a soda to their hot dog order, for example. While you can rely on bottled soda and water, many of your customers will prefer the refreshment of mixed drinks from a soda fountain. Most soda dispensers have all the parts built in. Remember to keep a supply of bag-in-box soda syrups, bags of ice, paper cups, lids and straws.

Buy Concessions Equipment and Supplies
Back to Guides Directory