Essential Bedroom Furniture
by Staff Writer
Published February 7, 2011 | Updated June 30, 2015
Taking the time to shop for quality bedroom furniture will not only make your bedroom look fabulous, but would you believe it can also make you feel fabulous as well? Your room is your sanctuary at the end of the day, and unless it's fully equipped, your mental and physical health could suffer. Here is a list of essential bedroom furniture which should help you decide which pieces of furniture to invest in.
5 Bedroom Essentials: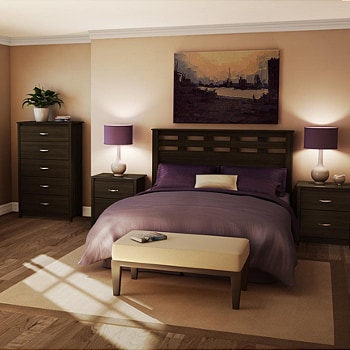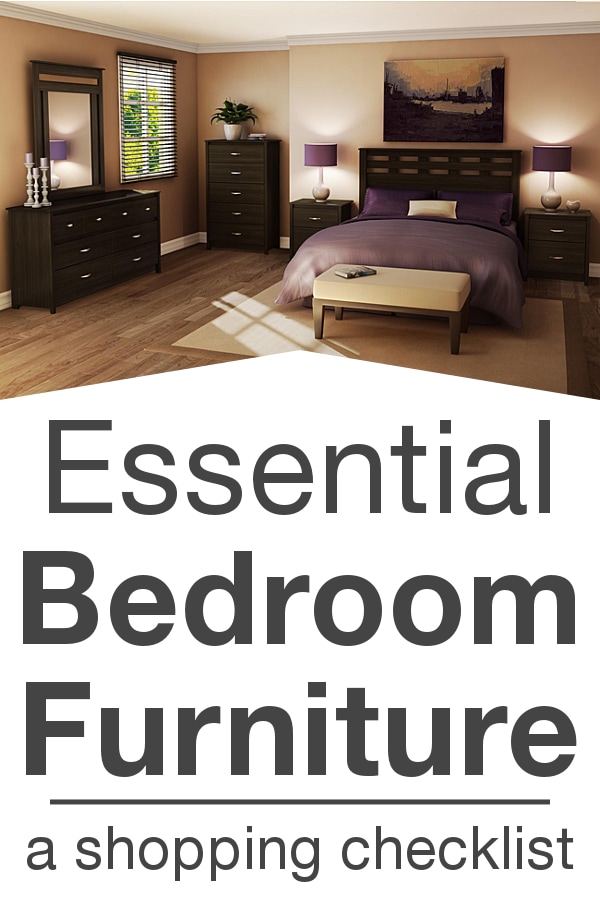 Shop Bedroom Furniture ▸
The Bed

Your bed will be the main focus point of your bedroom, and you'll probably spend the majority of your shopping time selecting it. Start by thinking about size: A bed that's too small won't give you a comfortable night's sleep, and a bed that's too big will crowd your bedroom and change the atmosphere from restful to unlikable. Once you know which bed size is right, you can think about style; read our bed buying guide to learn more about different options.

A Dresser

This is an important piece of bedroom furniture because it keeps your things stored away and keeps your room looking clean and organized. Some dressers come with mirrors as well, which will add light and depth to the room. Dressers come in many different sizes; our dresser buying guide can help you narrow down your choices.

A Pair of Nightstands

Nightstands add important functionality to your bedroom. Think about the things you like to have handy at night when you choose your nightstands. You may just want a small table with surface area for a lamp and a glass of water, or you may want drawers for magazines, eyeglasses, medicines, hand lotions, tissues, and more.

The Armoire

An armoire can add even more storage space to your bedroom. They can store any number of things, like jewelry, clothes, extra blankets, and pillows. If you want to have a television in your bedroom, look for an entertainment armoire, so you can close the doors on the TV when it's not in use. This piece of bedroom furniture will keep your room orderly and neat, and that should help you feel calm and ready for sleep.

Seating

A seating area gives you a spot to read, finish up on work, or just relax before bedtime somewhere other than your bed. It's also nice to have a place to put on your shoes in the morning. An accent chair or a loveseat will fit in some bedrooms, or you may have just enough space for a bench at the foot of your bed. Make sure to take some measurements before you shop for any bedroom furniture.
Bedroom Furniture Shopping Tip:
Many pieces of bedroom furniture pieces are sold as a set, which means you can get most or even all these items in one place -- and they will all match. And shopping for a set can save you time because you can buy all of your bedroom furniture in one order.