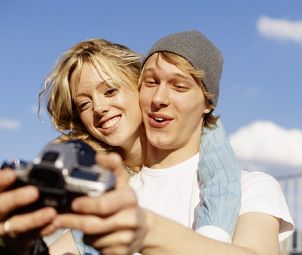 Many different electric shavers on the market today give men a clean, close shave. Electric razor performance has come a long way since Jacob Schick patented the first electric shaver in 1928. Many of the top electric razor brands from the early postwar period still exist today, which is a testament to the quality and durability of electric razors. Electric shavers are easy to use and let men shave quickly and in a variety of ways. Use our facts to choose the best shaver for you.
All about Electric Shavers:

How shavers work: Electric shavers use a revolving or rotating electric razor with a shaving head that features tiny cutters. Razors in men's electric shavers cut the hair that enters the head of the shaver without cutting the skin. Some men's shavers pull the hair slightly before cutting in order to give the closest shave possible. Men's electric shavers offer a rapid, convenient shave that can be performed anywhere. Some electric shavers for men are among the best shavers because they are so easy to use and are made of quality construction that can last through years of shaving. Many men like to use an electric shaver every day, and others rely on electric razors for trimming and maintaining their facial hair every few days.

Shaver types: The most common electric men's shavers are rotary-head and foil-head models. Rotaries use a triple blade configuration that rotates in unison. Foil-head versions use an oscillator to move rows of blades in a back and forth motion. Both rotary and foil shavers for men offer a close shave; many men choose the type that is most convenient or most comfortable for them.

Features: Most electric shavers feature a rechargeable cordless function, which allows men to use their razor on the go. Some electric shavers run on batteries instead. Most shavers feature flexible heads to adjust to the contours of the face, chin and jaw line. Trimmers for sideburns are standard. Some electric shavers are waterproof and many are self-cleaning.

Charging: Electric shavers generally provide up to 60 minutes of shaving time when the battery is fully charged. Most electric shavers can also be used while plugged into the wall. Fully charging the battery typically takes about two hours, and a quick charge to perform a single shave takes about five minutes.

Cleaning: Electric shavers can be cleaned quickly with a brush or a cloth, and many electric shaver models are self-cleaning. Typically, an electric shaver should be deep-cleaned every six weeks. The razor head is held in place by screws, a pressure button and clips. These pieces can be removed fairly easily. Remove the razor head and give the razors a thorough dusting with a small brush or soft cloth.

Buy Electric Shavers
Back to Guides Directory