In an epic battle between duvets and comforters, which would you choose? If you're not sure the difference between the two, check out our handy guide to understand the pros and cons of each so you can make the best choice for you.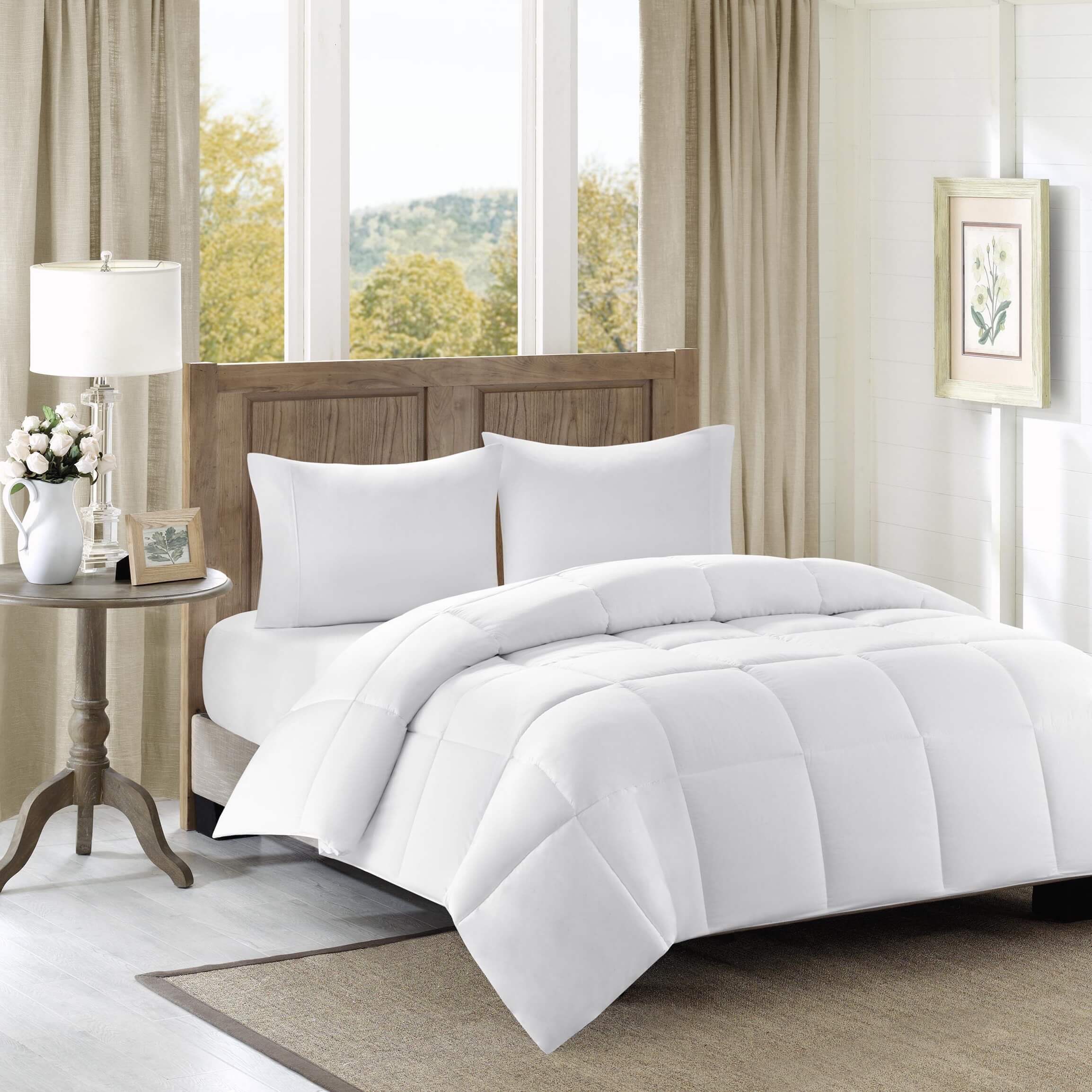 What is a Duvet?
A duvet is a soft, flat bag filled with down or synthetic fibers. The name refers to this insert and is sold separately from duvet covers or other coordinating bed linens. If you hate making the bed, a duvet with a cover can be used instead of a top sheet and blanket, which can save time and stress. While a duvet cover should be machine washable, duvets themselves are usually dry-cleaned.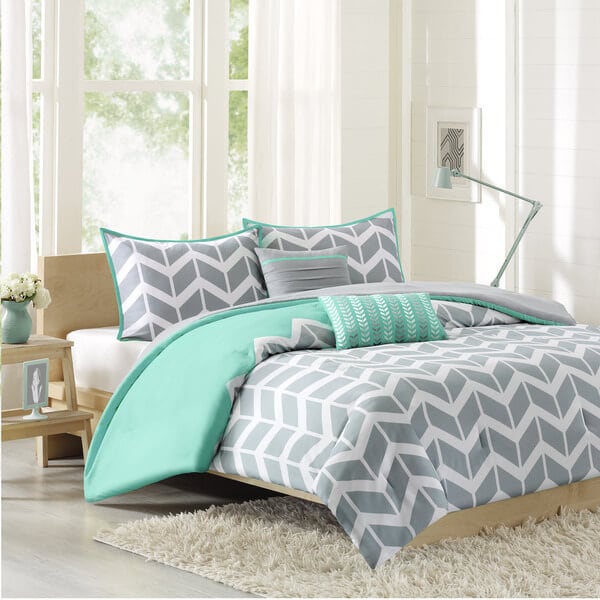 What is a Comforter?
A comforter is covered in fashion fabric and filled with down or synthetic fibers. It's then stitched to keep the fill in place. Comforters are often part of a "bed-in-a-bag" set with coordinating sheets and pillow shams, which help decorating rookies create a polished, cohesive look. Sold according to bed size, comforters are designed to be larger than the bed and hang down the sides. Care is easy with a comforter - just wash with your other bedding.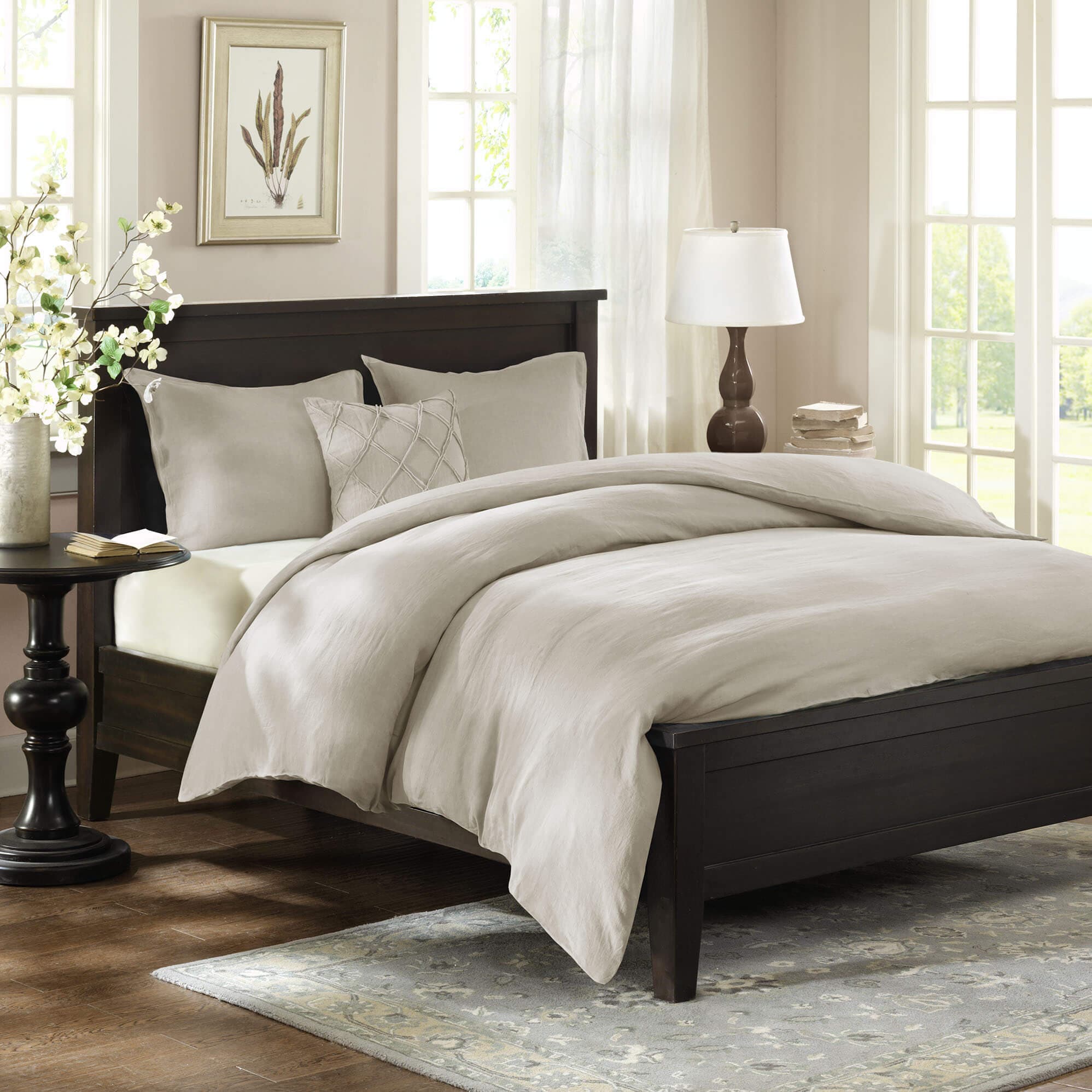 What is a Duvet Cover?
A duvet cover to a duvet is like a pillowcase to a pillow. It slips over your duvet and has a simple closure with inside tabs or loops to prevent the duvet from slipping. Duvet covers are very versatile and allow you to quickly change the look of your room. Love the smell of clean linen? A duvet cover can easily be slipped off and washed with the rest of your bedding. You can cover a comforter with a duvet cover, but be mindful of the size. Duvet covers are typically smaller than a comforter and may not fit.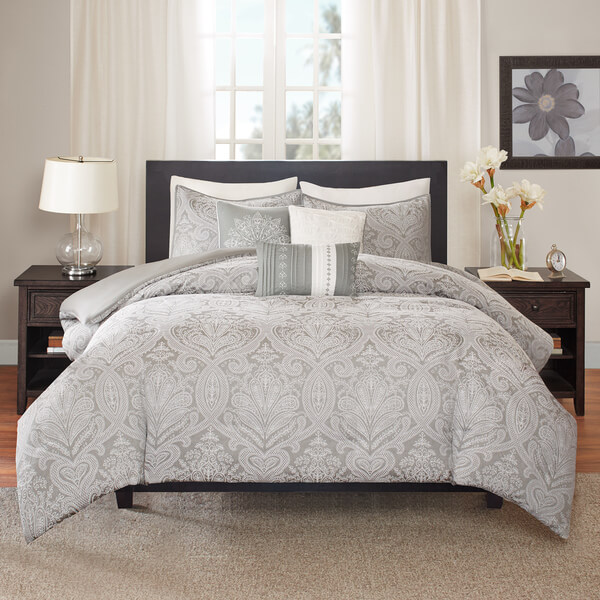 Duvets vs. Comforters: A Comparison
Things to consider about duvets:
- is best paired with a protective duvet cover
- style can be easily changed by changing duvet cover
- a top sheet not necessary
- is sold by bed size
- is closer in size to bed, less hangover on sides
- is not easily laundered at home
Things to consider about comforters:
- no duvet cover is needed
- not as easy to change style
- top sheet is necessary
- is sold by bed size
- is larger sized than bed, more hangover on sides
- is easily laundered at home
Save Up to 70% on thousands of doorbusters. Shop our biggest Black Friday Sale to find hot deals on furniture, home essentials, electronics, jewelry, and more!

Need more gifts at unbeatable prices? Find the best online deals during our Cyber Monday Sale!