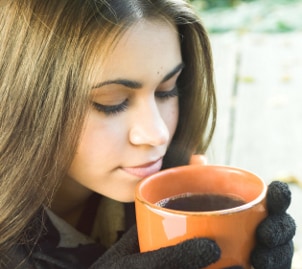 Whether you prefer a classic cup of coffee each morning or you opt for a creamy, dreamy cup after dinner, making coffee at home should be convenient and maybe even a little bit fun. When you are shopping for a new coffee maker, you will be faced with many options. Is a drip coffee machine or a French press coffee maker best for you? Consider these aspects to choose the right one.
Comparing Coffee Makers:

Counter space: Size may be your first consideration when shopping for coffee makers. If you have limited counter space and you don't need to brew more than a few cups of coffee at once, then a French press coffee maker is probably just right for you. French presses are compact, and they can be stored out of sight when you're not using them. When using a French press, however, you do need a way to boil water; a French press is not electric. A space-saving miniature electric kettle may be the perfect solution.

Flavors: Different types of coffee makers produce different flavor results. Many coffee drinkers find that French press coffee offers a wider range of flavors and an almost floral aroma. This is because, without a paper filter, the coffee loses less oil. Drip-coffee lovers enjoy the reliably robust flavor they get from their brew. It is slightly heavier because the coffee is not "pressed" out.

Convenience: If you like to wake up to a cup of coffee, then choose a programmable drip coffee machine. French presses cannot be programmed, but many drip machines can be set to turn on before you wake up. Some drip coffee makers also have bean grinders attached, so you can have a very fresh cup of coffee with hardly any work.

Portability: Many people have French presses just for camping and traveling. A French press coffee maker can go anywhere with you, but a drip coffee maker is bulkier and needs to be plugged in. A French press coffee maker is a good option for the office.

Brewing in bulk: If you need to brew more than a few cups of coffee at once, then consider investing in a drip coffee machine. French presses are limited to four or five cups capacity, but most drip machines will brew at least eight cups at once. Some standard drip coffee makers can brew up to 14 cups at a time.

Versatility: Many people like to keep a French press coffee maker on hand to make iced coffee. With a French press, you can easily brew more concentrated coffee and add it to a cup full of ice to create a wonderful beverage for a warm afternoon or summer morning. French press coffee makers can also be used to brew loose leaf tea.

Buy Coffee Makers
Back to Guides Directory