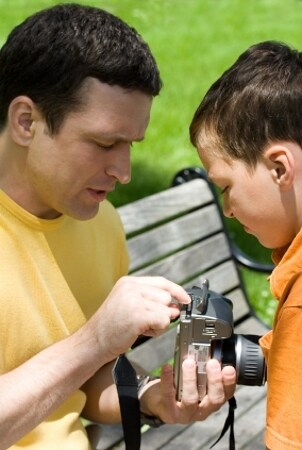 Most electronics now use memory cards for data storage, including expandable memory slots to increase existing memory on certain devices. Available memory slots on a digital camera, phone or PC tablet may actually be a deciding factor for you when shopping for these electronics. To help you, here are more details comparing the common types of memory cards these devices may use.
Memory Cards Compared:

Multimedia Card: This is one of the oldest memory cards around, and is used in many devices. You can use Multimedia Cards (MMCs) in SD card slots because they have a similar form factor. Multimedia Cards can carry up to 32GB of data. MMCs also come in smaller versions for mobile devices.

SD cards: These memory cards are currently the most dominant form of flash memory for portable electronics, fast replacing a lot of the other formats on this list. If your devices support SD cards, you'll have no trouble finding compatible cards for a long time. SD memory cards cover a whole family of Secure Digital cards with different storage capacities and read/write speeds.

Types of SD Cards

SD: SD memory cards carry up to 4GB of data. For additional storage, you may want a SDHC card, which can store up to 32GB. SD cards can be used in Secure Digital High-Capacity (SDHC) slots, but the opposite is not true.

miniSD: This is the smaller version of SD memory cards, used in phones and other small devices and also holds up to 4GB. miniSD cards can be inserted into an adapter and read using a regular SD card slot. Like SDHC memory cards, miniSD has a higher capacity version, known as miniSDHC.

microSD: Even smaller than the miniSD, a microSD card can hold up to 2GB. microSDHC cards can hold up to 32GB.

SDXC: Secure Digital Extended Capacity (SDXC) memory cards carry up to an incredible 2TB of data (equal to over 1,000GB). SDXC memory cards fit into regular SD and SDHC slots, but require an SDXC slot to function.

xD cards: xD-Picture Cards are almost exclusively used to store digital photos in cameras by certain manufacturers. Because not all memory cards are compatible with all cameras, xD memory cards come in different formats (M, H and M+).

CompactFlash cards: Some digital cameras and camcorders use CompactFlash (CF) memory cards, with storage capacities up to as much as 100GB, though 16GB or smaller is more popular. Because CompactFlash has been around for a while, you'll want to check which version your camera is compatible with before you buy.

Memory Stick cards: The Memory Stick memory card family offers multiple formats, including Duo, Pro, Micro and XC. Storage capacities vary among the different memory cards. These flash memory cards are typically used in cameras, computers, PDAs and some portable gaming systems.

Buy Memory Cards
Back to Guides Directory