Designer Clothes Buying Guide
by Stephanie Petersen
Published April 28, 2010 | Updated February 10, 2015
You've seen clothes and accessories in our designer store, and you may be wondering what to buy first. This designer clothes buying guide will show you how to build a collection of designer clothes that are right for you.
How to Start Your Collection: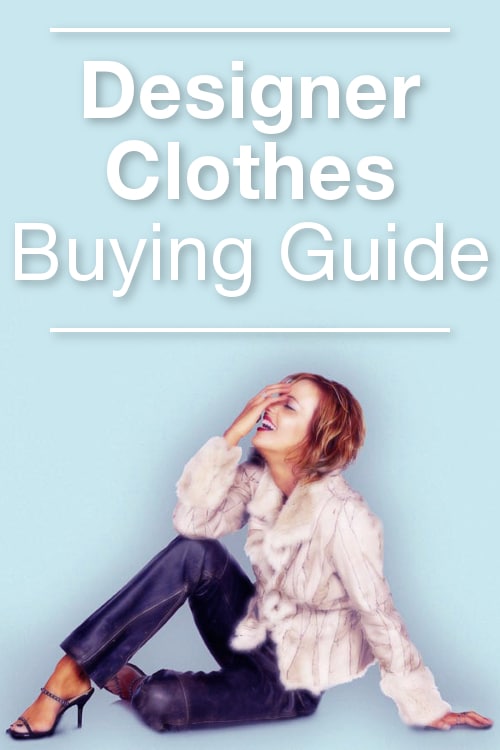 Shop Women's Designer Clothing ▸
By designer

Look through fashion magazines to see the different ready-to-wear looks available. If there is one designer whose style you admire, then don't hesitate to only purchase pieces by him or her. Designers work to create a signature look from season to season, and when you wear designer dresses from a specific label, your style will become just as distinctive.

With certain pieces

If you have a favorite item of clothing, you may enjoy buying several pieces from different designers. For example, if you love shoes, then you will love to indulge in some designer shoes. If you love handbags, you are sure to appreciate the high quality and unique styles of designer handbags.

By country

The style of every country is evident in the designer clothing that is produced there. Look online for videos of the Fashion Week from each country to see what styles are in every season. Generally, though, you'll see that Italian designers favor bright colors, American designers like a sportswear look, French designers prefer a feminine look, and British designers often design clothes clothes that have a hint of history.

By accenting your current wardrobe

If you'd like to have just a few pieces of designer clothing, you can choose to buy quality basics that you know you'll wear often, or you can choose accent pieces that will liven up your wardrobe. Basic designer clothing, like jeans or blouses, can be worn with many things, so you'll have several outfits with a designer touch. If you'd like a wardrobe accent, try a designer jacket that could be worn with pants, a dress, and more.

With one signature piece

The best way to start your designer clothing collection on a budget is with one signature piece. A designer wallet or handbag could be one. Designer sunglasses can be worn with all kinds of clothes to give you a glamorous look anytime. You can add one or two designer accessories to your wardrobe even if you don't have very much designer clothing.
What to Look for in Designer Clothing
Fit

Be sure to accurately measure yourself before purchasing any designer clothing. Read our men's measurement guide or women's measurement guide to learn the correct ways to measure.

Genuine pieces

As you are looking online for information about designer pieces, you may see many warnings to look for genuine designer pieces. Some fake pieces will have a name that sounds like a designer name, but it is intentionally misspelled. The quickest way to see that you have a fake piece is to check the label; if the name is wrong, then it isn't genuine. Other fake designer pieces will also have a fake label, but if you inspect the stitching and materials, you'll see that the imitation pieces pale in comparison.

Guarantee

There are many people who create fake designer pieces, but when you shop on Overstock™, you don't need to worry about ending up with a cheap imitation. We do everything we can to ensure that we never sell fake designer clothes and accessories. We want you to be able to shop for designer pieces based on what you like without any concerns about quality. Your designer clothes and designer accessories will be genuine when you shop here.