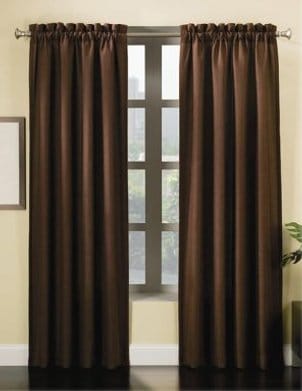 Everyone has windows, which means everyone can use curtain rods to show off their personal home decor style. Curtain rods come in a huge range of styles, meaning there's a style of rod for virtually every home. If you are in need of some new curtain poles for your home or apartment, read through the article below, which is certain to teach you about curtain rods for every style.
Styles of Curtain Rods:

Modern: Some of the most popular curtain rods currently sold are crafted in a modern style. If you have a home with the latest contemporary style, you will be hard-pressed to find curtain poles that will complement it better than those with modern designs. Contemporary curtain poles often feature minimalist design and bold color choices. They pair perfectly with sleek, unobtrusive curtains. Modern curtain rods can be found in a variety of materials, ranging from lightweight plastics to stunning metals and alloys.

Classic: If you're more of a traditionalist, you have nothing to worry about in your search for the perfect curtain rods. Curtain poles with classic styling are absolutely essential for any home with an elegant, luxurious feel. These curtain rods are sure to bring a sense of class and sophistication to any window. Classic curtain rods are often crafted from metals, such as bronze or copper. It's also possible to find this style of rod in woods, such as oak or mahogany.

Victorian: Like classic curtain poles, Victorian curtain rods look to the past for style inspiration. These stylish rods incorporate all the traditions of Victorian design to give your home a distinctly 19th century feel.

Gothic: If you want to give your windows a serious dose of historical style, gothic curtain rods are an excellent way to do so. Such curtain poles combine gothic styling with modern-day quality and craftsmanship, meaning they are ideal for any home with an opulent style.

Kids: Adults shouldn't be the only ones to enjoy curtain rods. Children can have fun with curtain rods, as well. Children's curtain poles are sold in a huge range of fun colors and styles, so you can be sure you will find plenty of options your kids will love.

Buy Curtain Rods
Back to Guides Directory