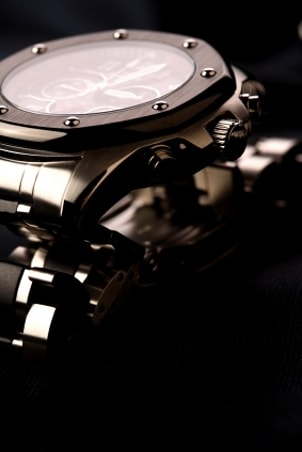 Croton watches are fun, stunning and luxurious. This combination makes Croton watches the perfect luxury accessories for fashionable jetsetters and hip professionals. Croton produces Swiss watches with impeccable styling and impressive manufacturing. Croton watches will add a sleek and distinctive look to your wardrobe. Both men's watches and ladies watches from Croton are bold enough to stand out in a crowd while looking stylish at the same time and offering a level of versatility. Use our quick set of simple facts about Croton to learn more about this Swiss watch brand and its collection of stylish ladies watches and hip men's watches.
All about Croton Watches:

History: Croton was established in Switzerland in 1878. From the very beginning, Croton put an emphasis on creating watches with Swiss timekeeping precision and Italian style and manufacturing. In 1991, Croton was acquired by Nationwide Time, an established watch distributor. Croton and Nationwide Time worked together to create a marketable brand of luxury watches. Croton is now known as The Croton Group, which manages several sub-brands.

Value: After Nationwide Time acquired Croton, these timepieces became even more sought-after because they offered an incredible value. Nationwide Time believes that everyone should be able to own a luxury Swiss watch, and they strive to make this possible with high-end Croton watches offered in a variety of price ranges. You can choose from a variety of Croton watches that fit into your budget, making them a fantastic investment.

Style: Croton is proud to offer luxury watches in a variety of styles. A ladies stainless steel watch with a rich brown dial and a date window will accentuate your collection of suits and workday dresses perfectly. A men's Croton watch with a leather watch strap, a black bezel and functional subdials will seamlessly go from work to play.

Extras: Croton also produces a line of leather accessories to round out your wardrobe. Belts, money clips and wallets are just a few of the leather accessories from Croton. Croton also manufactures high-end watch boxes and watch winders, perfect for storing your watch collection. Consider expanding your Croton collection with a variety of leather goods and watch boxes.

Buy Croton Watches
Back to Guides Directory