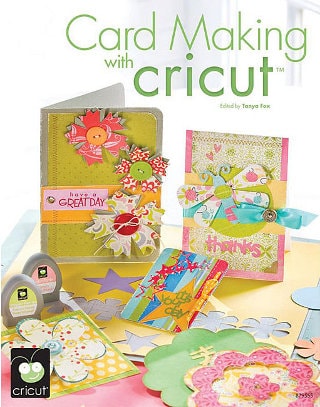 If you've ever used a Cricut personal electronic cutter, you know how easy it is to create all sorts of scrapbooking and craft projects with these cutting machines. However, if you've never used a Cricut or if you're thinking about purchasing one, coming up with good craft ideas for the Cricut can be a great justification for buying one. Fortunately, we've put together this list of Cricut ideas to help jumpstart your creativity. Keep reading for die-cutting craft ideas that will inspire you.
Craft Ideas for Cricut:

Scrapbook pages: Cricut cutters make scrapbooking easier than cutting each piece of the layout with other scissors and cutters. There are hundreds of Cricut cartridges available for all the themes you want to create in your scrapbooks. Use sports or car-themed cartridges to decorate pages for your sons or princess or pony-themed cartridges for your daughter's scrapbook. Showcase your child's kindergarten picture and handprint with die cuts of the ABCs, numbers and other school-related images. Celebrate your student's graduation by die-cutting diplomas and graduation caps; certain Cricut machines even allow you to customize your die cuts, so you could decorate the layout with the school's logo, too.

Homemade cards: Send heartfelt thanks or a thoughtful note on a card you made yourself; homemade crafts like these are always appreciated and impressive. Many Cricut cartridges are organized by season, meaning you can make your own Christmas, New Year's, Thanksgiving, Easter and Independence Day cards to send to friends and family. Use your Cricut machine to create die cuts of pumpkins and colored leaves to make an autumn birthday card or flowers and balloons for a get-well card. No one appreciates a thank-you card more than when the sender has taken time to create a unique craft to convey her gratitude. Die cutting the phrase "Thank You" and a bouquet of flowers along with a handwritten note will keep the relationship trusting and generous.

Invitations and decorations: Making scrapbooks and homemade cards aren't the only paper crafts that Cricut die-cutting machines are capable of. The next time you want to throw a party or host a shower, use your Cricut cutter to create custom invitations and decor. Die cutting lots of birthday cakes, balloons, brides and babies is a snap with high-quality die-cutting machines like the Cricut. Making decorations like streamers and posters out of die cuts is now also easier with the Cricut Expression. This newest machine in the Cricut line can cut images and words up to an amazing 23 inches long. Whether you use the original Cricut cutter or the new Cricut Expression, your invitations and decor will make your party or shower fun and memorable.

Buy Cricut
Back to Guides Directory