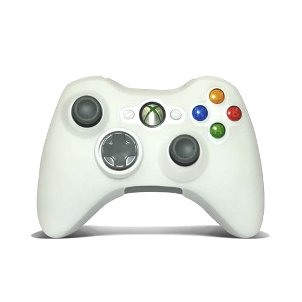 Things You Need:
Compatible Internet connection
Ethernet cable (wired connection)
Xbox 360 wireless adapter (some models)
Xbox 360 console
Router
The best features of your Xbox 360 are only accessible through the Xbox Live network. Once you're online, new possibilities open for your games, allowing you to download bonus content and even stream movies online through your Xbox 360 console to your TV. You can connect your Xbox 360 console to the network in a few simple steps. All you need is a compatible Internet service provider (ISP) and the proper network hardware. Follow these steps to take your Xbox 360 console online and start enjoying entertaining new features for your games and movies.
Wireless Connection:

Connect your wireless network adapter. If your Xbox 360 console has built-in Wi-Fi, such as the Xbox 360 S, skip to the next step. Otherwise, snap the adapter into the tab slots on the back of the video game console and plug the USB cable into the port beneath. Extend the antenna. The green light on the adapter will turn on when it's working.

Access the network setting on your Xbox. Use your Xbox controller to navigate to the proper menus. From the Xbox 360 console menu, select "Configure Network" and go to the "Basic Settings" tab. From there you can turn on the game console "Wireless Mode" and scan for your wireless network. If you can't find the name of your wireless network, your Xbox 360 console may be too far from your wireless router or the signal may be too weak.

Enter your network password. Enter the characters with your controller and select "Test Xbox Live Connection." Once connected, you can access the Xbox Live network and play games online with your Xbox 360 console.
Wired Connection:

Connect your game system to your router. Plug one end of the Ethernet cable into the port on your Xbox 360 console, and the other into one of the free connections on your network router or directly into your modem.

Access you game console network settings. Select "Test Xbox Live Connection" from the menu. Once connected, you can access the Xbox Live network and start accessing new content and features for your Xbox 360 console.
Tip from Overstock.com:

To use a Web browser and stream media from your computer, you can set up a connection between your Xbox 360 console and a computer connected to your home network.

Buy Xbox 360
Back to Guides Directory