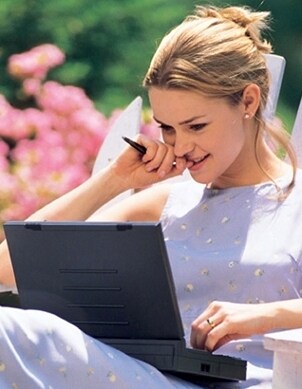 Jewelry gives you a splash of style in a hurry. Earrings are perfect for daily wear because they frame your face and add just a bit of sparkle or color to an outfit. Earrings that can be worn every day make getting dressed and wearing jewelry as simple as breathing. If you love earrings, then you need to invest in some quality pairs to wear daily. Consider these favorite earrings when shopping for jewelry.
Stylish and Versatile Earrings:

Gold earrings: Gold earrings are durable, making them perfect for daily wear. Gold jewelry can be worn for extended periods of time and won't react poorly when exposed to water and other elements. Gold earrings are also versatile. White gold earrings will go with all your favorite grey, blue and pink outfits; yellow gold earrings will accentuate your red, yellow and white ensembles.

Earring studs: Earring studs are petite and versatile and come in many different styles. Gemstone studs and diamond studs add just a little bit of sparkle to workday outfits and casual weekend ensembles. Sterling silver studs are often crafted into novelty designs; keep several pairs of sterling silver studs on hand for various occasions. Earring studs in bright colors allow you to breathe life into an old outfit without overpowering the look.

Hoops: When you want a little more shine and style, consider petite hoop earrings. Hoops are very trendy and go with everything in your closet. You can wear a different pair of hoop earrings each day to keep your style fresh. Gold and silver hoops are simple and elegant, while diamond-studded hoop earrings are flirty and fashionable. Collect hoop earrings in a variety of sizes and designs.

Drop earrings: Drop earrings give your style a little bit of extra sparkle, but they aren't too ornate or dramatic for work or shopping with friends. Drop earrings made of sculpted metal teardrops have clean lines and modern appeal. Earrings with clusters of dangling gemstones will move every time you move your head, drawing attention to your sparkling eyes and dazzling smile. Wear drop earrings to work on a Friday, and they'll transition perfectly to after-work gatherings.

Buy Earrings
Back to Guides Directory