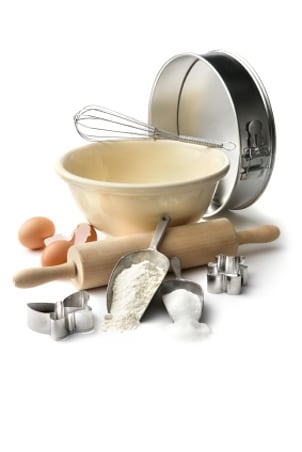 Rich, creamy, and smooth, cheesecake is a decadent dessert few can turn down. It's popular worldwide and can take on many varieties to incorporate local culinary traditions. Whether it's July 30 -- National Cheesecake Day -- or any day of the year, you can create and serve the perfect cheesecake with these tips.
Cheesecake Tools:

Choose Your Cheesecake:

No-fuss, no-bake: Short on time? Opt for a quick, eggless no-bake recipe. No-bake cheesecakes feature a lighter, more pudding-like texture and a longer shelf-life.

Sweet or savory: Cheesecake isn't just for dessert. Use pungent cheeses, and herbs or seafood in place of sugar and vanilla to create a delicious, unexpected appetizer. Cut the cake into small wedges and serve it with crackers, grapes, and nuts.

Top it off: Don't stop at the cake. Fresh fruit, chocolate shavings, and pie filling are all classic and delicious cheesecake toppings. Looking for a more sophisticated touch? Try topping your cheesecake with ginger and brandy-infused peach marmalade. For a warm finish, try pecans glazed with brown sugar and butter.
How to Serve Cheesecake:

Presentation: Show off your hard work by displaying your cheesecake on a beautiful serving tray or pedestal.

Stylish serving: A beautiful plate can make the difference between an ordinary treat and an epicurean experience. Serve your cheesecake on a lovely dessert plate to make a final statement.

Buy Bakeware
Back to Guides Directory