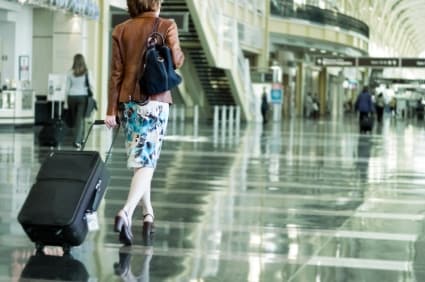 Always ready for a trip, luggage is widely used and respected for its durability and quality. Since no two travelers are the same, you'll want to pick out luggage that will fit your travel requirements. There are plenty of choices, so when you are choosing luggage, leave no stone unturned. Here is a quick list you can check off to help get the right luggage for you.
Buying Luggage:

Choose checked luggage. If you fly with a specific airline, make sure your luggage fits the size and weight requirements of that airline. You probably won't need more than one or two checked bags. If you travel often, you probably don't want to lug around too many bags anyway. If you travel less often, you might like to have additional room for longer trips. Wheeled luggage will be worth its weight in gold for frequent flyers; it is still very convenient for those who travel less, but other types of luggage become more sensible for occasional travelers.

Choose carry-on luggage. The right carry-on luggage is crucial. You will probably spend more time around your carry-on than most other pieces of luggage. Think about the size of each piece. Some smaller planes will force you to check your carry-on luggage if it is too large. Try to balance the right amount of storage with space constraints.

Choose a travel or laptop bag. Most airlines allow flyers to bring another bag or purse onto the plane in addition to their carry-on luggage. Whether you want a compact travel bag, a handy laptop bag or a backpack, make sure you choose the right luggage that will be most useful for you. If you have a good deal of things to carry and want use of your hands, a backpack or a bag with a shoulder strap is a good choice. Does your bag of choice have a pocket to secure your laptop? Does it have a place to store your phone? Your iPod? Most bags will vary in features, so make sure you are familiar with what they are.

Consider a luggage set. If you would rather not choose each individual piece of luggage, you can just pick up a luggage set. It will come with each major piece of luggage you'll need, and you won't have to shop around for each one. Buying your luggage in a luggage set will also likely be cheaper than buying each bag separately.

Buy Luggage and Bags
Back to Guides Directory