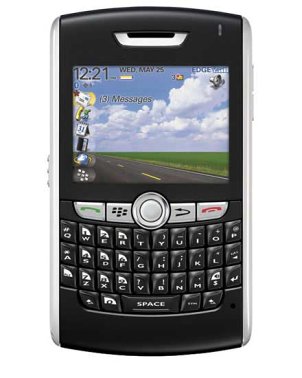 The cell phone industry is complicated because customers' needs are so complicated. Cell phone shopping doesn't need to be painful. It can actually be a lot of fun when you're not being pressured by a pushy phone salesman! This cell phone buying guide will give you some useful information, so you can purchase the right one on your own.
What You Need to Know:

Sound quality and reception: The most important characteristics of any cell phone are good sound quality and reception. Nothing's worse than having to end a conversation prematurely because of bad reception, especially if you have to do it over and over again. You might want to try a mobile phone with an external antenna for the best reception. Also, signal strength depends on your signal provider, so do your research before purchasing a cell phone plan.

Business use: PDA cell phones, also called smart phones, are popular for professionals. They mix schedulers, e-mail and other office programs into a compact device you can use at home, in the office or on the go. Many smart phones feature qwerty keyboards, smaller versions of what you'd find on your laptop. You should also consider the appearance of a phone for business purposes. A sleek black or silver phone might look a little more professional than a bright pink discount cell phone, but then again, that all depends on your type of business.

Kids and teens: If you're buying mobile phones for your children or teenagers, you don't want to get cheap cell phones, but you may want to think twice about certain features. Do you want them using their phones to log on to the Internet? You'll be charged for it, usually by the minute or data downloaded, which will cost an arm and a leg if used excessively! Will cell phone games be a distraction during school? Don't get any extra features if you'd rather they didn't use them.

Make it your own: Since practically everybody has one, you need to turn your cell phone into something unique. Whether you get a hard plastic case or a padded leather case, you can protect your phone and make it look cool all at the same time.

Go hands-free: You need to get some hands-free devices along with your new cell phone. They help you stay safe on the roads and allow for multitasking at home or in the office. You can choose from lots of cell phone headsets, such as Bluetooth headsets or wired headsets. You can even get Bluetooth car kits for completely hands-free cell phone use while driving. Just say who you want to call and the Bluetooth kit connects to your cell phone, makes the call and routes the sound through your car's speakers. How's that for convenience?

Buy Cell Phones
Back to Guides Directory