Car Accessories Buying Guide
by Stephanie Petersen
Published April 28, 2010 | Updated February 18, 2015
Improving the appearance of your car means so much more than merely washing it regularly. To really maximize the look and feel of your car or truck, you need car accessories. An online garage and automotive store can provide easy, inexpensive ways to enhance your car and make it comfortable for you and your passengers. This buying guide will help you evaluate your options, so you can choose the car accessories you'll want to take on the road with you.
Interior Car Accessories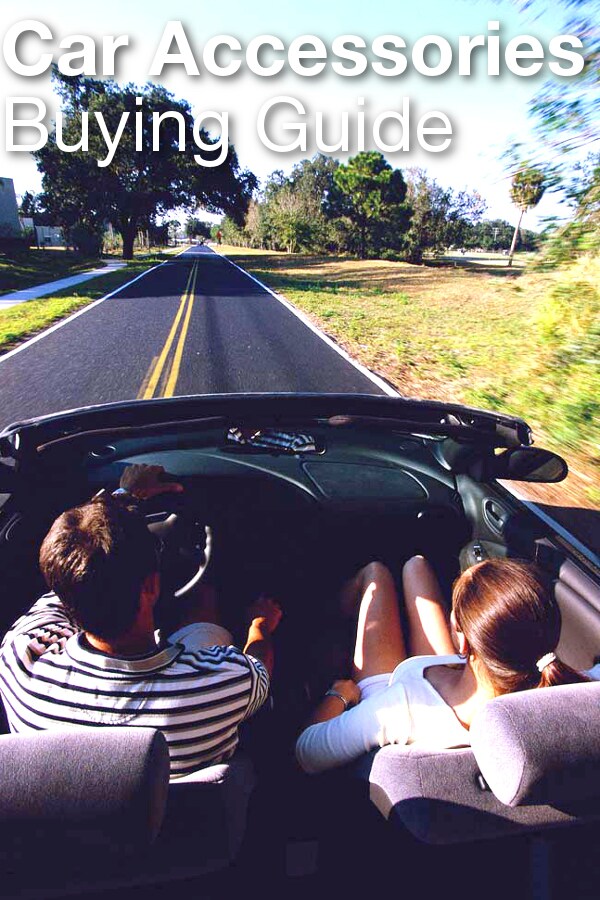 Shop Car Seat Covers ▸
Car seat covers

New seat covers will increase the comfort and style of your car. You can choose seat covers that add padding if you need more cushion; padded seat covers are a great addition for older cars. Seat covers made of a cool fabric, like neoprene or polyurethane, will regulate the temperature of your car seats on a hot day. You can also give your car a unique look with car seat covers that reflect your interests, such as the logo of your favorite sports team or a bold print.

Floor mats

Your car interior is designed to withstand a lot of abuse, but you can add an extra layer of protection and customization to the interior with floor mats. Floor mats keep the factory-installed carpet from being ruined by dirt that may be on your shoes. They can be simple fabric replacement car mats or durable rubber car mats designed to trap dirt. If you're most interested in customizing the look of your car, you can find car floor mats in striking designs and with decals of your favorite sports teams or cartoon characters, which makes floor mats one of the simplest ways to personalize your car.

Steering wheel covers

For a car accessory you can wrap your hands around, try a steering wheel cover made of materials that give you a better grip. You'll also see covers that can help regulate your steering wheel's temperature. Steering wheel covers are also available in lots of designs. You can coordinate with your car seat covers or try a different design to really express yourself.

Car organizers

The one car accessory that will make the most difference in how you use your car is an organizer. Whether you need one in the trunk to store emergency gear, one in the back seat to sort your kids' toys, or just one in the front to keep tissues and a pen, you'll be grateful to have a place for everything.

Air fresheners

Car air fresheners come in a variety of scents and designs. If you just want something simple that will make your car smell great, an air freshener that hangs from your mirror will work. For car air fresheners that you can smell but can't see, try out scented sprays designed specifically for cars, canisters that can be hidden under the seat, or diffusers that can be hidden under the console.