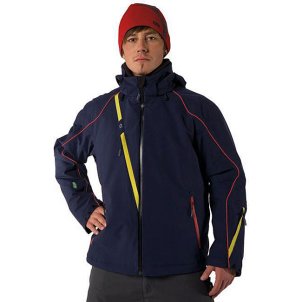 Extreme sports aren't just for beach and snow bums anymore. These sports appeal to a wide audience, and millions of people pick them up every year. From teenagers to their parents, everyone wants in on extreme sports. If you have an extreme sports lover in your life, this guide is a must-read. It will give you an enormous amount of tips on buying gifts for extreme sports lovers.
Buying Gifts for Sports Lovers:

Identifying extreme sports lovers: Your gift recipients are extreme sports athletes if they believe that sports require wheels or some sort of board; will accept any dare that involves jumping off of something; prefer energy drinks over any other beverage or applied to colleges based on their proximity to the beach or the slopes.

Snowboard gear: A new board, new boots and new bindings will make the ride even more epic this year than last time the snow fell. If you know a boarder, you can't go wrong with a gift of new gear. They will be stoked about everything from a new coat to a season pass to their favorite ski resort.

Luggage: An extreme sports enthusiast wants to travel to the place where it's snowing or where the waves are high. Help them get there by giving them a piece of luggage that will fit all of their gear.

GPS navigation: Finding the right mountain or beach is easy when your extreme sports athlete has the right directions from a GPS navigation device. This gift can be enjoyed for years and will remind the recipient of you every time she uses it.

Men's or women's sneakers: Even when worn casually, an extreme sports athlete's sneakers need to be able to control a skateboard. Look for skater shoes with hip designs and quality construction.

MP3 player cases: An MP3 player provides the soundtrack at the skate park or on the side of a mountain, so give your extreme athlete a way to protect their music player.

Digital camcorders: Capturing a big trick on camera is important for extreme sports athletes. How are they going to show it off to everyone else without a digital camcorder?

Buy Sports and Toys
Back to Guides Directory