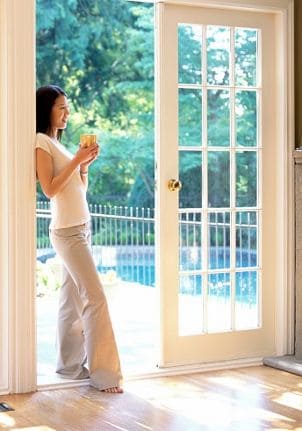 After a week of wearing professional clothes for work, dressing casually and comfortably for the weekend just requires a few pairs of women's pants. This does not mean you have to skimp on style. Whether you want to have a dinner out with friends or simply need to run errands, there are plenty of comfortable wardrobe options that do not involve T-shirts and sweatpants. Stay stylish during the weekend by choosing women's pants that fit and pairing them with accessories, blouses and shoes you already own.

Wear khaki pants for almost every occasion. Khaki pants are perfect for weekend wear, especially if you want an alternative to jeans. Khaki pants are casual but still appear stylish and come in a variety of lengths. Cropped khaki pants hit at about mid-calf, and capris fall just below the knee. The most flattering style is straight-leg because it gives khakis the appearance of being well-fitted and works with any type of shoe.

Find the perfect pair of jeans. Jeans are the ultimate pants for the weekend. Comfortable and versatile, women's jeans come in a variety of washes and colors to go with anything in the wardrobe. Cuts like wide-leg, low-rise, boot-cut and straight-leg allow women of any size and body shape to find a pair of jeans that fit well. While women's jeans may be considered casual, pairing them with heels or wedge shoes and a loose-fitting blouse or sweater can create a more formal or put-together look. To keep jeans casual on the weekend, pair them with flats and a knitted top.

Stay comfortable in velour pants. If you prefer to lounge the weekend away or just run a few errands, velour pants are soft and can be worn year-round. Velour pants often come in sets with zip-up hoodies, giving you a simple option for weekend wear. These pants come in a variety of colors, often include pockets and offer a simple drawstring waistband for comfort. Velour pants are also great for working out, so you can easily wear them throughout the day before a trip to the gym or outdoor activity.

View All Women's Pants
Back to Guides Directory