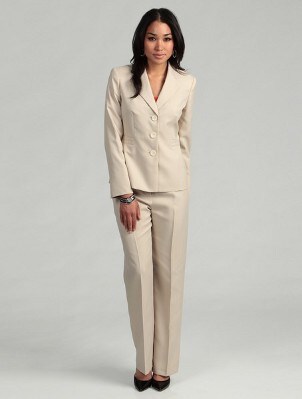 When you dress for the office, you want to make sure you look clean and professional. This goes for your shoes, too. While what you wear on your feet doesn't get as much attention as the clothing you choose, your footwear still matters just as much. Learn more about the different styles of women's shoes available with our Women's Shoes Buying Guide, and read the following guidelines to determine which styles are both appropriate and comfortable to wear to the office.
Shoes for the Office:

Modest heels: Few shoe styles are as dressy as a pair of high heels, but not all heels are appropriate for the office. You want to look professional and put together while remaining comfortable, and a pair of modest heels is just right. Look for styles with a heel that measures 3 inches or lower and consider choosing wider heels for more stability and comfort. While conservative styles are always appropriate, you can show a bit of your personality with a pair of heels in red or blue or with buckle detailing.

Dress boots: The right pair of boots will work in even the most traditional offices. Whether you're choosing an ankle or knee-high pair, keep your boots dressy by picking leather styles in traditional colors. Flat boots or a pair with a subtle heel won't overwhelm your outfit and will look good paired with a suit or a skirt and blouse. Boots are a favorite choice for fall and winter since they keep your feet comfortable and warm in cool weather, but ankle boots and booties are becoming popular office style choices year-round.

Loafers and oxfords: The classics are always in style and always appropriate for the office. You may want to keep a pair of polished leather or soft suede loafers in your closet to wear with dress pants and suits around the office. Their traditional design pairs perfectly with a comfortable fit that's ideal for work environments. Leather oxfords do the same and can be paired with nearly all your business clothing. A pair of oxfords can give a retro twist to a more modern ensemble or a definitively polished approach to a skirt-and-cardigan combination.

Leather ballet flats: The ballet flat is a women's shoe favorite in nearly every clothing style because of its simple, comfortable design. These flats certainly have a home with office attire as well when chosen carefully. There are lots of styles of ballet flats available, but a simple leather pair is best for the office. While black and brown are classic and go with everything, you can play with other solid colors and basic styles a bit to let your personality show through your workplace wardrobe.

Buy Women's Shoes
Back to Guides Directory