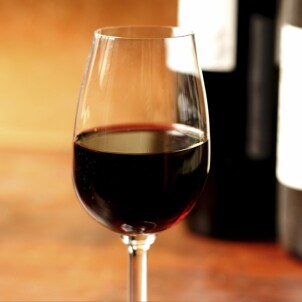 For centuries, cultures all around the world have enjoyed wine with daily meals and to commemorate important occasions. Today, wine connoisseurs do the same. Whether you're buying wine accessories for yourself or giving a gift to a fellow wine enthusiast, take the time to learn about the best wine accessories to make an informed purchase.
Accessories for Wine Lovers:

Wine racks: Anyone who loves wine needs a wine rack for properly storing wine. There are all kinds of wine racks available, from small countertop-racks that hold only a few bottles to hanging racks that store several bottles plus a set of wine glasses. There are also large, temperature-controlled wine coolers for long-term wine storage. There are different benefits to each type of wine rack. Countertop wine racks are often as decorative as they are functional, adding to your kitchen decor while keeping wine close at hand. If you're short on counter space, a hanging wine-rack, mounted to the ceiling, is a space-saving solution. Many hanging racks also have wine glass storage to free up kitchen cabinet space. Many people like to have a small wine rack in the kitchen for short-term wine storage as well as a wine cooler for long-term collection storage.

Wine openers and bottle stoppers: There are many types of wine bottle openers and many styles of bottle stoppers to make opening and preserving a bottle of wine easier and more convenient. From electric wine openers to simple corkscrews and many types in between, the bottle opener that is right for you is a matter of personal preference. Bottle stoppers come in many decorative shapes and sizes and make elegant gifts.

Wine chiller: A wine chiller is a useful tool for wine lovers. When you chill wine in the refrigerator or freezer, you can't control the bottle's final temperature. A dedicated wine chiller cools bottles to the perfect temperature for you to savor the wine. Look for one that allows you to set the temperature for different types of wine, such as red, white and champagne. Each type tastes best at different temperatures.

Gourmet picnic totes: A gourmet picnic tote with an insulated wine cooler has comprehensive functions for the wine lover. Take it with you on a picnic with your significant other or to an outdoor concert. Not only does it safely carry your wine; it also keeps the bottle chilled so you can enjoy it at your convenience. The tote can also transport foods that go perfectly with wine, such as cheese, chocolate and fruit. Look for one that includes a shoulder strap to make it easy to carry.

Buy Wine Accessories
Back to Guides Directory