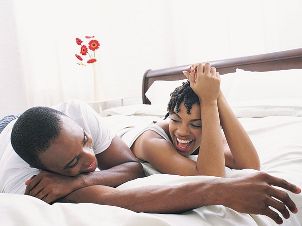 It's difficult to eat well enough in our fast-paced world to get the full daily recommended amount of nutritional support from food. Taking vitamins is a simple way to ensure that you are maintaining your health properly. Supplying your body with the right amount of vitamins will help boost your immune system, reduce the amount of harmful free radicals in your body, increase your energy levels and help you feel your best. You can get the nutrition vitamins that you need by adding a multivitamin to your routine. When shopping for a multivitamin, look for these vitamins.

Vitamin C. Vitamin C is one of the best nutrition vitamins to take daily. Vitamin C is responsible for assisting the body in absorbing iron to the blood. It is also essential for the development and growth of healthy cells, and it can do wonders for your immune system. Vitamin C is a water-soluble vitamin, so it needs to be replenished regularly. The recommended dose of vitamin C each day is 90 milligrams for men and 75 milligrams for women.

B vitamins. When comparing multivitamins, check for a comprehensive set of B vitamins. These water-soluble vitamins are essential for blood health, a strong immune system, a robust metabolism, healthy skin, proper cell development and nervous system function. If you do not receive enough of the B-complex vitamins, particularly vitamin B12, you can develop anemia and have an increased risk for nerve damage. B vitamins also go by a variety of other names, including thiamine, riboflavin, niacin, pantothenic acid, pyridoxine, biotin, folic acid and cobalamin. Each B vitamin has a different daily requirement, so check multivitamin labels carefully.

Vitamin D. Vitamin D is essential for the healthy development and maintenance of bone and skin. Vitamin D helps the body absorb calcium, which prevents bone density loss and fractures. Vitamin D can be absorbed from sunlight with approximately 15 minutes of sun exposure each day. If 15 minutes of sun exposure doesn't fit into your daily routine, consider purchasing a multivitamin with vitamin D. The daily recommended intake of vitamin D is 200 to 400 IU for both men and women. Avoid taking more than 400 IU per day, as vitamin D is a fat-soluble vitamin and has the potential for overdose.

Vitamin A. Vitamin A is essential for healthy eyes, a robust immune system, reproductive health, and good skin and bones. Vitamin A is also an antioxidant, which means it helps promote healthy cell function and growth, so it affects the entire body. Adults should get approximately 3500 IU per day, with at least 20 percent from beta-carotene.

Vitamin E. Vitamin E is an antioxidant. Its main role is to guard cell membranes from free radicals and oxidation, which can damage organs and tissue. Vitamin E is also currently being studied extensively to determine its role in preventing different types of cancer and other serious health problems. Adults should get approximately 35 IU of vitamin E per day.

The content on this site is not intended to substitute for the advice of a qualified physician, pharmacist or other licensed healthcare professional. The products may have additional information and instructions on or inside the packaging that you should carefully read and follow. Contact your healthcare provider immediately if you suspect that you have a medical problem. The use of dietary supplements may not have been evaluated by the Food and Drug Administration and is not intended to diagnose, treat, cure or prevent any disease or health condition.

View All Vitamins
Back to Guides Directory