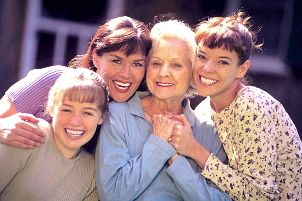 Even if you maintain a healthy diet and weight and exercise regularly, you still might not feel as though you are getting the nutrients you need to enjoy and keep up with your lifestyle. Women have specific needs when it comes to vitamins, and those needs can change and increase during adolescence, pregnancy and menopause. Let us help you choose the best vitamins and supplements for your lifestyle.

B vitamins. B vitamins are water-soluble, which means they are flushed out daily, so they need to be replenished frequently. B vitamins are abundant in a variety of foods, including meat, potatoes and bananas, but many women, particularly vegetarians, may not find themselves consuming a variety of B vitamin-rich foods. Water-soluble vitamins are also compromised when foods are over-processed or stale. B vitamins affect your immune system, metabolism and cell growth, and they have a big impact on your energy levels. Pregnant women should consume extra B vitamins, particularly vitamin B9, which is also known as folic acid. Find your B vitamins together in a B-complex supplement or in a quality multivitamin.

Vitamin C. Vitamin C is also water-soluble, so it is important to get plenty each day. Vitamin C is famous for promoting a healthy immune system. In addition, vitamin C is necessary for absorbing iron into the blood. Because women are more likely to develop iron-deficiency anemia, vitamin C is especially important. Vitamin C supplements are available in a range of formulations, and you can also get plenty from food sources. In addition to oranges, vitamin C is abundant in oysters, broccoli and a wide variety of fruits.

Vitamin D. Vitamin D contributes to the overall health of your body's organs, but its main job is to make sure that the calcium you work so hard to consume gets absorbed properly. Women are more likely to develop bone density complications, so calcium and vitamin D are extremely important for women of all ages. You can get your vitamin D easily from the sun, but if your lifestyle doesn't allow for much sun exposure, you may want to consider adding a vitamin D supplement to your routine. Vitamin D is a fat-soluble vitamin, which means it is stored in the body's fat and organs. There is some potential for toxicity when fat-soluble vitamins are over-supplemented. A daily intake of 200 to 400 IU per day is recommended for children and adults, and most vitamin D supplements will provide 400 IU per dose. More than 400 IU per day is not recommended.

The content on this site is not intended to substitute for the advice of a qualified physician, pharmacist or other licensed healthcare professional. The products may have additional information and instructions on or inside the packaging that you should carefully read and follow. Contact your healthcare provider immediately if you suspect that you have a medical problem. The use of dietary supplements may not have been evaluated by the Food and Drug Administration and is not intended to diagnose, treat, cure or prevent any disease or health condition.

View All Vitamins
Back to Guides Directory