by C.D. Crowder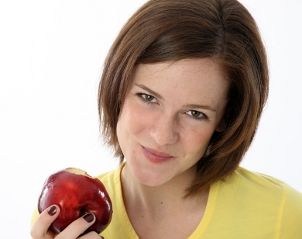 If you have struggled with acne and blemishes, then you may have tried a variety of things with hopes of getting clear skin. While creams and ointments have their benefits, sometimes you have to start from the inside to get the beauty results you desire. There are many vitamins and supplements that help to promote clear skin and many ways to implement them into your skin care routine.

Vitamin A. Vitamin A is vital to healthy, clear skin. By regulating the immune system, vitamin A helps the body fight infections. It also encourages the production of white blood cells, which are needed to destroy bacteria that causes acne. Vitamin A also plays a part in cell division, cell reproduction and bone growth. Vitamin A can easily be integrated into your diet. Foods rich in vitamin A include carrots, broccoli, sweet potatoes and eggs. Vitamin A is also available in pill and cream forms.

B Vitamins. B vitamins promote hydration and reduce inflammation. B vitamins are commonly used to increase blood circulation and encourage tissue repair, so they not only help to clear the skin, but they can also heal visible signs of previous break-outs and reduce the redness and inflammation of current blemishes. Get your B vitamins by consuming more potatoes, bananas, beans and tuna or purchase a B-complex vitamin supplement.

Vitamin C. Vitamin C is well known and vital for good health. Vitamin C is an antioxidant, which means it protects skin cells. This healthful vitamin helps fight infections and heal wounds, and it is also responsible for keeping ligaments, blood vessels and tissue healthy. Vitamin C is effective in pill and cream forms. Skin creams with vitamin C can increase collagen production and decrease the effects of sun exposure. Vitamin C in skin care products often appears in ingredients as L-ascorbic acid. Get more vitamin C in your diet with fruits and vegetables of all kinds.

Vitamin E. Vitamin E works well alongside other vitamins in skin care products and is often paired with vitamin C. Vitamin E is a great oil-free hydration solution for acne-prone skin because it allows you to repair acne damage without encouraging more break-outs. Vitamin E is found in eggs and milk and can also be purchased in pill form.

Fish oil. Fish oil is a fantastic supplement that is full of omega-3 fatty acids. Omega-3 fatty acids help calm and prevent inflammation, which can reduce the size and redness of blemishes. Fish oil also helps to calm skin irritation which can occur when acne-fighting skin treatments are used. Fish oil supplements are available in pill form, and you can also get your omega-3 fatty acids by eating a diet rich in dark-green leafy vegetables, eggs, lean meats and whole grains. Flaxseeds are also rich in omega-3 fatty acids and can be purchased whole, ground and in oil form.

The content on this site is not intended to substitute for the advice of a qualified physician, pharmacist or other licensed health-care professional. The products may have additional information and instructions on or inside the packaging that you should carefully read and follow. Contact your health-care provider immediately if you suspect that you have a medical problem. The use of dietary supplements may not have been evaluated by the Food and Drug Administration and is not intended to diagnose, treat, cure or prevent any disease or health condition.

View All Vitamins and Supplements
Back to Guides Directory